Sony Corporation sells one million PlayStation VR headsets
Sony has reportedly marked the biggest sales for PlayStation VR which reached up to one million units.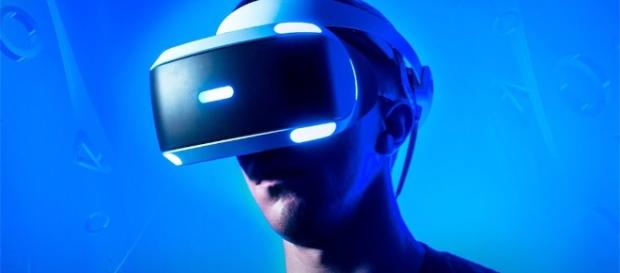 Sony PlayStation VR headset was released in October 2016, and since then, it has exceeded the expectations of both users and the company. Just recently, Sony Corporation has reportedly sold one million units in total globally. An official statement was issued by the Asia's Chief of Japanese firms on Wednesday, and it said that the low-priced Vr Headset had made its way in the market in terms of sales.
Atsushi Morita, the President of Sony Interactive Entertainment in Japan and Asia, says that the demand of the VR headset has surpassed their expectations. Meanwhile, she assured that the corporation would be boosting more on its production in order to meet the demand shortage in the market.
Further, the inadequate supply of the product will be addressed soon accordingly.
High-end VR headset
The VR headset, which is designed to be paired with PlayStation 4, has built an edge towards other VR headset competitors. It is known to have the most modest price which taps nearly 60 million users of Sony's PlayStation 4 console users. Meanwhile, this device is priced at $399 for retail, which is way cheaper compared to Facebook's Oculus Rift that is $599 and HTC's Vive which is priced at $799.
As per a report from BBC, there were about 2 million VR headsets which were shipped worldwide for the first three months of the year. In line with these numbers, Sony has made its rank for selling 429,000 units initially.
Further, the President of Sony Corporation has stressed out that this will be just the beginning of the company's long-term vision of VR which will eventually take place the functions of television sets.
High hopes for technology
As Sony takes the lead in the market in terms of VR headset, the company continues to hope with the continuous advancement of technology in their company. Morita added that he believes that the VR technology is yet the best innovation they had made since the birth of television. VR is a device which allows users to travel to the different sites even when just staying at home.
Meanwhile, Piers Harding-Rolls, a gaming analyst of IHS Markit, has analyzed that Sony takes the lead in the market due to two reasons. First, Sony has the best quality yet cheaper VR headsets; and second, Sony has around 60 million PlayStation 4 users to address the demand with.
Harding-Rolls further added that the VR would eventually develop more interesting contents such as the VR mode on movies like "Resident Evil" and games which hint potential use of VR headsets.