T-Mobile starts rolling Android 7.1.i Nougat to ZTE Axon 7 Mini
The carrier rolled out the much-awaited software update for the ZTE smartphone.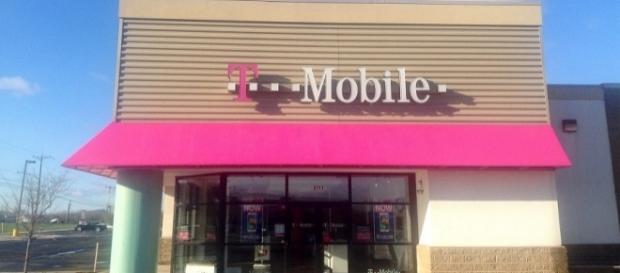 China-based OEM, Zte rolled out the Android 7.1.1 Nougat update for its flagship smartphone Axon 7 in March. It now looks like the company is keeping its promise by rolling out the same software upgrade for the smaller and less powerful Axon 7 Mini.
The smartphone boasts a 5.2-inch Full HD display and came with Android 6.0.1 Marshmallow pre-installed. However, instead of pushing out the Android 7.0 Nougat update which is the first of all Nougat updates, the smartphone is taking a jump to Android 7.1.1 Nougat.
Improvements brought to ZTE Axon 7 Mini
The software update brings a list of changes in the ZTE Axon Mini. The Android 7.1.1 update will provide users of the smartphone with 1,500 emojis including the 72 new ones promoting gender equality.
Moreover, the user will be able to use two or more than two languages at the same time to communicate with someone.
Apart from communication in multiple languages, the Android N update also brings the multi-window view and quick switch between apps. With these features now incorporated in the handset, a user can run two apps side-by-side or can switch easily between the two without much hassle.
Android Nougat will also enhance the T-Mobile variant of the Axon 7 Mini to save more battery power with the "Doze on the Go" mode. This feature helps the device save battery even when the user is on the move. Additionally, the firmware update also brings a redesigned Customized Quick Settings along with Notification Direct Reply.
The Customized Quick Settings feature allows a user to rearrange the Quick Setting tiles with apps that are most commonly used by them.
The Notification Direct Reply helps a user answer messages without unlocking the smartphone, or even opening the messaging app. Last but not the least, the smartphone will also benefit from the T-Mobile Wi-Fi Calling support. Thus, a user can text and talk without using data.
Things to be mindful of
It is advisable that Axon 7 Mini owners ensure that the smartphone has more than 30 percent battery charge. Also, make a backup of important data and ensure you have sufficient free memory.
To get the OTA update, one will have to go to the Settings menu and select System Update to start downloading the update files. Once the files have been downloaded, the installation will begin. Once done, the smartphone will reboot automatically. Once the handset reboot, you can enjoy all the new features the update brings.