New-look 'Pirates of the Caribbean' and Rose Gold releases coming soon.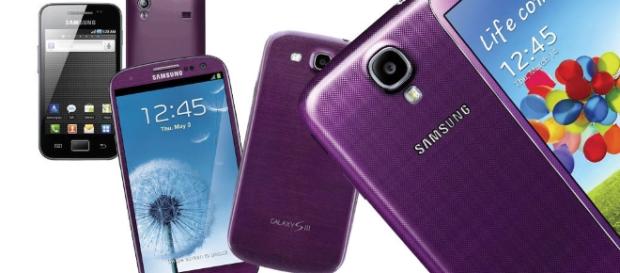 While Apple is waiting until the fall to release the iPhone 8, its latest flagship product, the samsung galaxy s8 and S8+ were released about a month ago. The latest release from Samsung offers a new design and a wide array of features for smartphone enthusiasts. The latest enhancements for the Galaxy S8 include both a "Pirates Of The Caribbean" themed version or a Rose Gold colored version.
What makes the Samsung Galaxy S8 special?
International Business Times reported that the new Galaxy S8 and S8+ offers a new design that makes it a beautiful phone. Unlike the S6, which includes wide curves and a flat back, the design changes for the S8 are far less dramatic, but they make the phone much easier to handle.
The device is also fragile, it is easily smudged by fingerprints, and it can also be very slippery to handle. It does offer a unique display and really fast processors. A wide range of colors are included with the latest and most popular midnight black. Consumers can count on a very fast processor, lots of memory, and a great camera.
Special editions set for release
BGR reported that Samsung plans to release a "Pirates of the Caribbean" version of the Galaxy S8. To date, the Samsung Galaxy S8 has sold the best so far for the company, and Samsung has partnered with movie studios before to release versions of its phones. The "Pirates of the Caribbean" version of the S8 isn't available yet, and it does come with a hefty price tag of around $880. That's less than what the new Apple iPhone 8 has been predicted to cost, with a price tag of over $1,000.
Some of the features for the special release include a treasure chest to store the phone in, and a protective case, as well as a special holder. It also includes a special theme taken from the latest release "Dead Men Tell No Tales." The phone itself doesn't include any special pirate markings, and since the glass on the screen breaks easily, users may want to consider putting the phone in its case. Samsung didn't include any changes in the phone other than cosmetic. This version still includes 4GB of RAM and 64GB of storage. The company also plans to release a similar version for the S8+.
The Express UK reported that the Samsung Galaxy S8 gave the best experience so far this year for smartphones. It includes better cameras and more space on the screen for users to access phone functions. Although the phone does come in a wide range of colors in the U.S., it is only available in midnight black and orchid gray in the United Kingdom. The latest leak out of China says that the phone will now be released in a Rose Gold color. Samsung generally releases new colors for its phones after the initial launch.
Click to read more
and watch the video
or