Samsung Galaxy J5 (2015) to get Android Nougat update in November
Samsung confirmed that the Galaxy J5 (2015) would be receiving the Android Nougat update in November.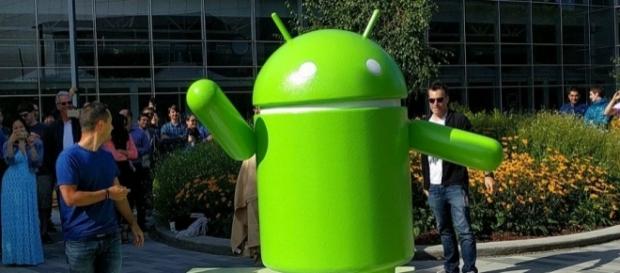 Samsung spends a lot of resources in ensuring that its devices stay up to date. This is perhaps part of the reason why people all over the world prefer the company's handsets. Although it is true that the South Korean company releases the updates for its higher end handset before it does so for its mid-range lineup, it is still a commendable attitude.
Other OEMs like OnePlus has already said that it will stop updating the OnePlus 2, which was released back in August of 2015. In light of such practices, it is quite refreshing for fans to see that Samsung has declared that it would roll out the Android Nougat update for the Galaxy J5 (2015).
Samsung smartphone getting Android Nougat update
In February, Samsung confirmed the list of the company's devices which were scheduled to receive the Android Nougat update by the end of 2017.
The whole of Samsung's Galaxy A series of smartphones along with many of the Galaxy J devices were also featured on that list. However, for some reason, the company missed out on the Galaxy J5 (2015) leading many to speculate whether this was because the older handset would be unable to run the Android 7.0 version smoothly.
However, that list has now been updated, and the new list now confirms that Android Nougat update will roll out to the Samsung phone. The document also reveals that the smartphone will receive the update starting November 3, 2017. However, the always on feature will not be making its way into the handset even after the update rolls out. The mobile phone sports an AMOLED display which should be able to support the always-on feature. However, for some unknown reason, Samsung has blacked out this aspect of the device.
What does Android 7.0 Nougat bring?
The most noticeable feature that the Android Nougat brings to handsets is the multi-window functionality or split screen support. With this, users will be able to open two apps simultaneously on display, without having to minimize or exit either one of the apps. Another important aspect of the new version is the ability to switch between apps quickly. Android Nougat device owners will now be able to swap between two most frequently used apps easily.
Many other such exciting features are present in the Nougat update, along with utility customization features as well. Battery life is also extended due to the new versions Doze mode and other capabilities. All in all, the Nougat update will surely make Galaxy J5 (2015) fans very happy.
Click to read more
and watch the video
or