'Pokemon GO Fest' tickets will be on sale this June 19
Pokemon GO's anniversary event will offer fest tickets at lower price staring June 19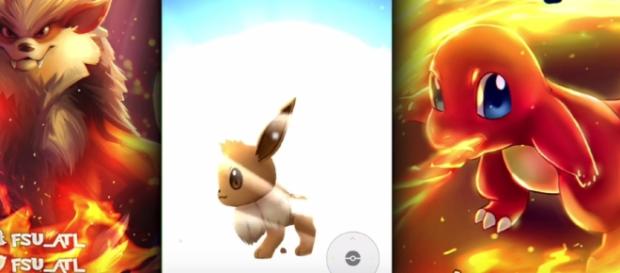 A pretty exciting event for Pokémon GO lovers is about to happen soon. As Pokémon GO marks its first anniversary, fire and ice themed event will give everyone a huge surprise as tickets will go on sale by June 19. Pokémon GO Fest is apparently one of the huge parties which will happen in Chicago's Grant Park on July 22. Everyone is welcome to join, and tickets will be available at a very affordable price starting tomorrow.
According to Forbes, the Pokémon GO Fest will be an official event, and everyone who wishes to attend needs to have a ticket at hand.
Starting June 19, everyone is encouraged to check on their official website to get the chance to grab the tickets which will be on sale. Everyone is expected to grab the opportunity quickly, and the sale is supposed to start at 10:00 a.m. PDT.
Legendary event
For the meantime, not much of the details have been given by the Pokémon GO Fest. Moreover, it is expected that it will mark the first and legendary event from Niantic. Meanwhile, the event will not be limited since a lot will be traveling straight to Chicago.
Further, Niantic had just begun sorting out the locations for the specific activities during the huge fest.
Further, Niantic also knows that it would be much of chaos if they will limit the number of legendary that will make it to the event. Hence, they will do everything they can to cater all these attendees of the Pokémon GO Fest. There will also be games that will be joined by different contestants and apparently, winners will get to receive a prize.
Registration list
Apart from the fact that attendees will need to have tickets to get in, Niantic will also provide registration list on the day of the event.
All the charges that will be collected from the tickets will definitely be used for the European live event. Prizes are also expected to be given to official attendees of the fest.
Basically, it is expected that Niantic is set to prepare a lot of surprises as this marks their anniversary event. Further, unique cosmetic looks and other Pokémon items are also expected to be displayed on that day. Moreover, Pokémon fans will also expect that there will be lots of food trucks which will be made available during the fest.
The gameplay is set to be made live on July 22 in order for players to enjoy the event all at once. For the meantime, Pokémon fans and legendary have to stay tuned and get the chance to grab the tickets which will go on sale tomorrow.
Click to read more
You will watch a video to read the news
or