New iPad Pros as powerful as MacBook Pro laptops, latest benchmarks reveal
In a series of benchmarks, the 2017 iPads beat some of the 2016 MacBook models essentially making them sensible laptop replacements.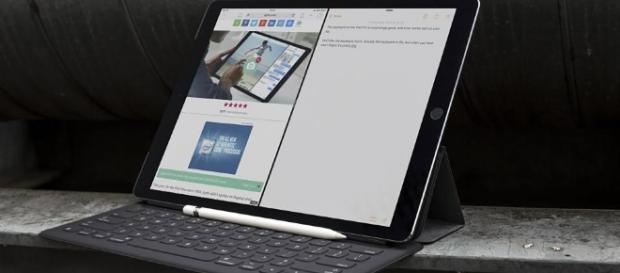 Apple had previously marketed their powerful Ipad Pro tablets as a good laptop replacement. The company then retracted that notion and claimed that their tablets were better than laptops. However, the new 2017 iPad Pros and its accompanying iOS 11 operating system may be leaning once again towards directly competing with laptops, even perhaps against the company's own MacBook Pro offerings.
Similar performance
The benchmarking website, Bare Feats, recently pitted together the different 13-inch MacBook Pro and iPad Pro models in a shootout that included a battery of tests on the device's single core, multi-core, and graphics performance.
All models released from 2015 to 2017 were included in the test. The models that were released in 2015 understandably were at the bottom of the lists, but surprisingly the 2017 iPads beat some of the 2016 MacBook models and even some of the recently released ones.
Test results
In the single-core CPU tests, both 13-inch MacBook Pro models after 2015 topped the list while the latest 10.5-inch model beat all the other tablets. Meanwhile, the multi-core tests revealed an entirely different result as the new 10.5-inch tablet ranked second place right below the 2017 MacBook Pro laptop. In third place is the 12.9-inch iPad Pro, with the 2016 MacBook Pro landing in fourth place. It has to be noted that the laptops that were tested all sported the top-of-the-line configurations, namely an Intel Core i7 CPU and 16 GB of RAM.
10.5-Inch iPad Pro Beats 2017 MacBook Pro In Certain Benchmark Tests https://t.co/glYLLGj2TF

— Eric (@EricRRogers) June 18, 2017
Laptop-like features
As previously presented at Apple's Worldwide Developers Conference (WWDC) the upcoming iOS 11 now offers a number of new features that mimics the company's desktop operating system.
The new mobile operating system will now come with a dock feature and a drag and drop functionality that will essentially let tablets function more like a desktop computer. Additionally, Apple has also released a new Files app that is basically a clone of macOS' Finder. Users will be able to properly manage their files and media just like they are able to on their Mac desktops.
Cloud storage such as Dropbox and iCloud can be fully accessed from the app, which all-in-all will be quite welcomed by those looking for a portable laptop alternative that costs just a fraction of the company's full-fledged desktops and laptops. It also doesn't hurt that the iPad Pro comes with some great accessories such as its highly praised detachable keyboard.
Click to read more
and watch the video
or