Nokia 3310 is set to return in the market and this time, more demands are piling up than expected.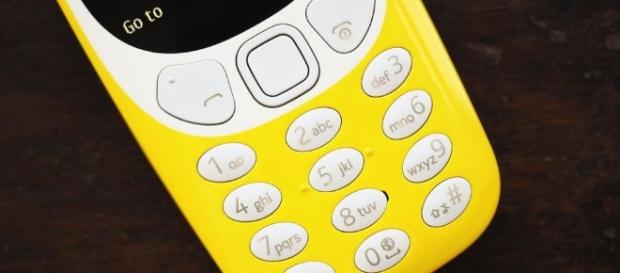 Nokia 3310 is one of the most user-favorite phones of all times. The device was initially launched backed in 2000 and was considered as the world's best-selling handset which created various shipments reaching about 126 million units in the world.
Right now, Hmd Global has revealed that the demand for the new Nokia 3310 has doubled their expectations. It will come with a colorful candy bar design and is packed with a longer life battery than before.
Apparently, the new Nokia 3310 will remind people a lot of the bygone era of mobile handsets. The upgraded phone, which was unveiled back in February, went on sale in the UK and is priced at £49.99 on pre-pay.
Further, the phone has also been made available by the different stores in the world and was even made available online through Carphone Warehouse and Vodaphone Online.
The phone of the public
Despite the high-end gadgets that have been made available in the market today, the new Nokia 3310 has captured the heart and interest of the public. Sarah Edge, the General Manager of HMD Global UK and Ireland, issued a statement that the demand for the new handset has been six to seven times far more than they had expected.
Right now, apart from the sold handsets, the company has ten thousands pre-registrations of those users who wish to avail the phone. Edge added that these numbers are beyond their expectations. Further, she also made sure to address these demands as quickly as possible. They wanted to make these people buy the phone in the soonest time possible.
Retailers' stock has been sold out
Meanwhile, in terms of online sale, the new 3310 was sold just like a piece of cake. Andrew Wilson, the Carphone UK Mobile buying director, has revealed that all stocks for their retailers were already sold out. As such, they are advising all their customers to pre-register in order to avail the handset on the later date.
Apparently, these demands were substantially coming from the primary users and fans of the old Nokia 3310. Most of them have shown their real interest to grab this newest handset with an enhanced feature in both hardware and software. Meanwhile, for those users who have pre-registered online, the Carphone UK will be touched off their orders whenever stocks will be made available.
Right now, the upgraded Nokia 3310 comes with a QWERTY keypad, a 1.5 inches colored screen, 2mp camera, and a long-lasting battery life that allows users to enjoy 22 hours of talk time and a month of standby time.
Click to read more
and watch the video
or