Fresh Samsung Galaxy Note 8 leaks hint at S Pen, dual camera setup and more
Latest leak surrounding the Galaxy Note 8 reveals an array of awe-inspiring features.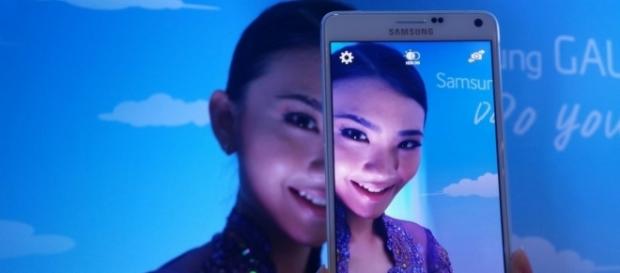 Despite the lack of an official announcement, the rumor mill has been churning all sorts of speculations around the hotly anticipated Samsung Galaxy Note 8. As if that weren't enough, the impending Galaxy smartphone has also been subject to a slew of leaks that seem to throw more light on the device's specifications, features and other details from time to time.
A recently appeared leak surrounding the next Galaxy flagship smartphone has divulged more details about the popular South Korean handset maker's next-gen phablet, and these shreds of information that come from an untenable source have stirred conversations among smartphone enthusiasts who have been clamoring for a successor to the ill-fated Galaxy Note 7.
Latest leaks & rumors
A tech leaker known as Poyoco TECH (@PoyocoTech) posted several details about the Galaxy Note 8 on Tuesday, June 6. It's worth noting that the new Twitter account claims to focus on new leaks and renders of tech gadgets that are scheduled to launch sooner rather than later. It remains to be seen whether or not the person is actually associated with real sources.
Readers are therefore advised to bear in mind that there's a possibility that the leaker could actually be just reusing already leaked content on forums, Chinese social network and chats passing off the said information as his/her own authentic leaks.
At the moment, it's unclear if PoyocoTech is a mere charlatan; however, the incredulous Twitter user did share details that are worth taking a gander at.
Note8 and Note3 side-by-side #Note8 #Samsung #NextGalaxy #iPhone8 #UnboxYourPhone @SuperSaf @EveryApplePro pic.twitter.com/HZOWlKSWnL

— Poyoco Tech (@PoyocoTech) June 6, 2017
Specifications, features, and other details
The tipster claims the Galaxy Note 8 will retain the overall form factor of the Galaxy S8 smartphone, and even feature an Infinity display.
Other leaked details hint at a fingerprint sensor, which will allegedly be buried under the display, and rear-mounted dual lens camera.
According to PoyocoTech, Samsung will be leaving no stone unturned in the bid to come out with a near flawless design complete with uniformly arranged ports on the bottom.
The smartphone's rear camera will bear a striking resemblance to the Galaxy Note 3's camera layout. Furthermore, it will have stereo AKG speakers on board. The Bixby button will receive a textured surface, while the S Pen will be identical to Note 7's stylus.
Furthermore, the S Pen will come equipped with a built-in vibration motor, and it will support Find My Mobile. In case, you misplace your new Note smartphone, you can locate it using the app, provided these leaks prove to be true.
Click to read more
You will watch a video to read the news
or