Leaked OnePlus 5 image shows close resemblance to the iPhone 7
Two separate leaked images of OnePlus 5 have revealed that the upcoming smartphone shares uncanny similarity with the iPhone 7.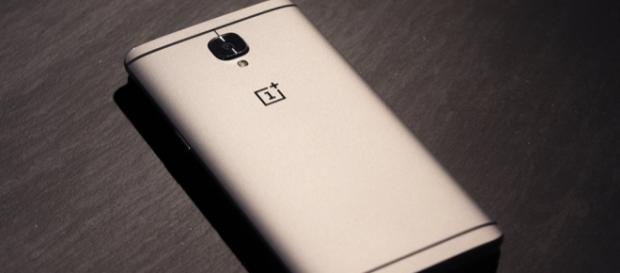 The internet is flooded with leaks and rumors related to Oneplus' upcoming flagship OnePlus 5. Thanks to two separate leaks, tech enthusiasts, and OnePlus fans now have a rough idea about how the new OnePlus is going to look. A newly-Leaked image that was shared on Weibo revealed that the OnePlus 5 looked uncannily similar to Apple's current flagship smartphone iPhone 7.
Image leaks on Weibo
The leaked image showed the upcoming OnePlus 5 from its rear, which bears a strong resemblance to the rear panel of iPhone 7. The leaked image shows the upcoming smartphone in a matte finished black color, sporting a vertically-aligned dual-camera setup with a LED flash beside it.
Between the camera setup and the flash, one can see a tiny hole, which can be assumed to be a laser sensor. The OnePlus logo has been placed in the upper center portion of the back panel of the smartphone.
As for the side buttons, the image which only shows the back panel of the smartphone, reveals that the left side of the smartphone will have volume control buttons. The right side of the handset will house the device's power button and the SIM card tray. OnePlus has confirmed that the company will release the smartphone on July 20, which is just around the corner.
OnePlus 5 front image gets leaked
Just when OnePlus fans and tech enthusiasts thought that the there could be no more leaks for the day, tech publication Android Police revealed that it got access to an official press render for the OnePlus 5.
The folks at Android Police revealed that they are confident about the authenticity of the image as they verified the same with a reliable source. This leaked image shows the OnePlus 5 from the front and back and corroborates the earlier leaked Weibo image, regarding designs and looks.
The partial press renders indicate that the there is a substantial amount of top bezel on the alleged OnePlus 5 frontal image. Apart from that, one can also see the front camera and microphone slit. The latest leaked image also discredits the earlier alleged live images of the OnePlus 5, which Android Police is quite sure is fake.
The partial press render of the alleged smartphone; however, does not tell much about the upcoming smartphones features. OnePlus at the end of May confirmed that the next flagship would be housing a Snapdragon 835 processor. However, apart from that little is confirmed about the smartphone and its alleged features.