iPhone 8: Killer feature of the flagship device could be augmented reality
Apple iPhone 8 could potentially sport an AR feature paired with its dual camera system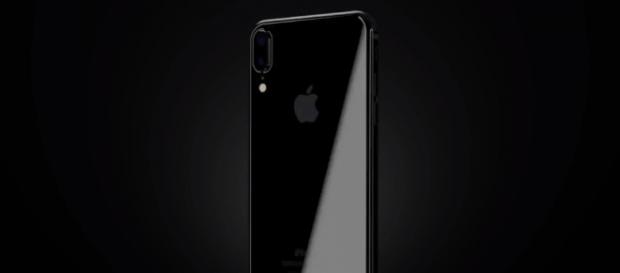 iPhone 8 is one of the highly anticipated devices in the smartphone world this year. While there were countless leaks and speculations surrounding the next flagship device of the Cupertino-based tech giant, what is certain right now is that it will be a massive launch. The big question is, what could be the device's Killer feature that will set it apart from its competitor in the market?
Speculated specs and features
We already heard many interesting things about the iPhone 8. According to speculations, it will have a 5.8-ingh edge-to-edge screen with a Touch ID and fingerprint sensor embedded on the screen. In addition, the device will allegedly have inductive wireless charging, glass sandwich design and cutting edge dual camera sensors.
Augmented reality
Although it was not very much reported as one of Apple flagship device's features, augmented reality could be its killer feature, Raymond Wong speculated on Mashable. It is worth noting that in today's technology, augmented reality is the most talked about topic. The Redmond-based tech titan Microsoft has its own Hololens, while the search engine giant, Google got Tango and Daydream which combines mixed reality and AR. Mark Zuckerberg previously shared that Facebook is looking into AR glasses. For its part, the Cupertino-based tech titan is yet to launch a part of its augmented reality ambition through the iOS 11 ARkit.
Several times, Apple CEO Tim Cook has been caught hinting his excitement about augmented reality. With the tech giants getting dazed by its beauty AR has great potential to create changes in the world through layering digital information on top of reality.
Killer feature
The next Apple flagship device reportedly could go all in on augmented reality. As revealed by a new research note of Bluefin Finn Research Partners, there were a couple of companies that Apple contracted. Finisar, and Lumentum was revealed to be under contract with the company to make a special sensor to gauge 3D depth for their flagship smartphone device.
According to several claims, 3D sensors will be combined into a vertically-aligned dual camera system found on the back of the flagship device. The sensors, along with the dual cameras, could enable more advanced augmented reality capabilities compared to depending only on the cameras.
iPhone 8 is expected to be revealed in the Fall of 2017 particularly in the months of September or October. Earlier, there were several reports claiming that there would be a shortage of upcoming device stocks, which could potentially mean that the device could be priced at around $1,000.