TCL working on a mid-range BlackBerry phone with Snapdragon 625 chip
Rumors are rife that Blackberry is developing an-all touchscreen smartphone.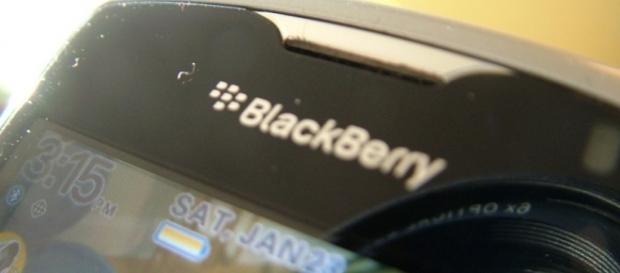 In April this year, TCL released the new Blackberry smartphone i.e. the Blackberry KEYone. It appears that the company is on track to debut another Blackberry smartphone. The evidence of the presence of a new Blackberry smartphone was revealed through a user agent profile (USProf) on one of TCL's websites.
New Blackberry smartphone in making?
For the unfamiliar, TCL currently develops and manufactures BlackBerry branded devices. A public user agent profile found on TCL's servers suggests that a new Blackberry smartphone is in the making, which may come without a physical keyboard.
The new handset is rumored to be an all-screen device with an MSM8953 CPU in tow.
The possibility exists that the CPU on the impending handset is a Qualcomm Snapdragon 625 or Snapdragon 626 SoC.
One may think, why the confusion when the model number of the processor is available? This is because Snapdragon 625 and Snapdragon 626 SoC have model numbers MSM8953 and MSM8953Pro, respectively.
Sometimes the suffix "Pro" given to the Snapdragon 626 SoC gets lost when one checks the UAProf or benchmark databases. The user agent profile for the alleged BlackBerry handset does not list many details, but states that the new smartphone will be sporting a full HD display with a resolution of 1920 x 1080 pixels. The rumored handset sports a model number BBD100.
Blackberry announces first quarter earnings
While there are only Rumors and inconclusive reports pertaining to the new smartphone, Blackberry on Friday, June 23, announced its earnings for the first quarter. Blackberry earned a net profit of $671 million in the United States.
However, the revenue generation was much lower than Wall Street expectations.
The company earned a revenue of $235 million in the U.S. for the first quarter. However analysts estimated that BlackBerry would notch up $264.39 million in revenue. Soon after the announcement of a negative impact on sales, Blackberry's shares went down by approximately 6 per cent at about 7 a.m. ET. The shares traded at $10.38 US, compared to the previous close on NASDAQ at $11.06.
Incidentally, despite speculations of Blackberry being a takeover target, the company's shares had increased considerably at the beginning of June. Nevertheless, many people suggest that if BlackBerry could be a takeover target then its stock prices would increase substantially in the near future. The company's stock prices rose from about $10 in April to $15.82 on June 1 at the Toronto Stock Exchange, which is the highest in the last 52 weeks.
Click to read more
and watch the video
or