Google Pixel 2, 2 XL latest leaks: specs for Walleye & Taimen detailed
Here are the latest specs for the Google Pixel2 and Pixel2 XL which are expected to be released in fall of 2017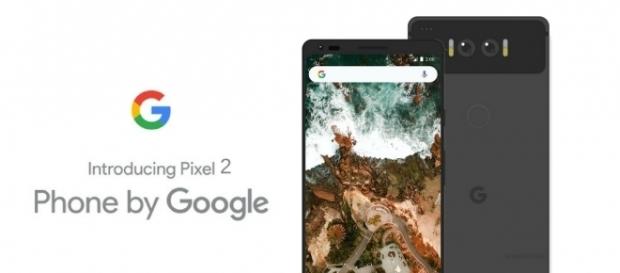 The next generation of smartphone devices from the search engine tech titan dubbed as Google Pixel2 and Google Pixel2 XL is expected to be released in the fall of 2017. With summer already starting and fall fast approaching, more details about the devices are hitting the web. It was previously reported that the company once planned to release three sizes for its next set of smartphones. However, just recently, we have heard that the company scrapped the average-sized model codenamed Muskie.
Today, we get new leaks for its two variants, codenamed as Walleye and Taimen or what will be released as the Pixel2 and the Pixel2 XL.
Latest leaks
According to XDA Developers, a reliable but anonymous source shared with them the almost final specifications of the two variants of Google's next generation devices.
The site mentioned that the Taimen model, which was previously reported as the larger variant, will feature a massive 5.99-inch OLED display with 1440 p resolution. This means that the device will have a significant increase in terms of screen size as compared to the Pixel XL released previously. It appears that the company is pushing for its devices to have larger display screens.
Aside from the significant increase in screen size, the Taimen, allegedly will be powered by Qualcomm Snapdragon 835 processor. It will have 4 GB of RAM and an internal storage of 128 GB. In addition, it will reportedly have lesser bezels compared to its predecessor. The back part of the device will be made up of continuous glass and metal cover. As to its accessory, it is expected to be released with a 3.5mm headphone jack.
Walleye variant
The smaller variant known only under the code name Walleye would be most likely similar to the standard Pixel phone. It will have a 4.96-inch display with FHD 1080p resolution. According to the latest leak, the device will be almost identical to the device the company released in 2016. It will sport larger bezels and a pair of front-facing speakers instead of the headphone jack. Apart from those, the Pixel 2 XL will be powered by Qualcomm Snapdragon 835 processor with 4 GB of RAM like the Pixel 2. The Walleye will have 64 GB of internal storage.
As of press time, the company has not yet released any confirmation about the latest leaks for the Google Pixel2 and Google Pixel2 XL. If the company sticks to its release schedule just like the previous year, most likely, fans will see the next generation of the company's devices in September or October.
Click to read more
and watch the video
or