HTC U11 teaser video reveals the upcoming squeeze Edge Sense capability
You will be able to zoom in on maps and images, and make phone calls by squeezing the both sides of the HTC U11 smartphone.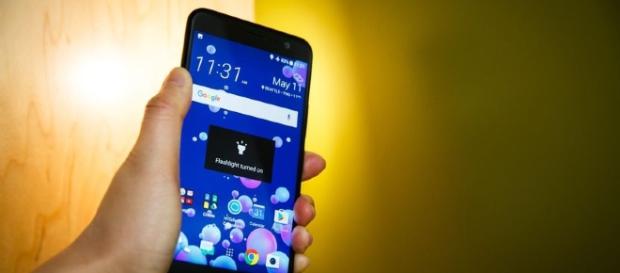 If rumors are to be believed, the recently released HTC U11 is expected to get a big boost with the integration of new features specific to #Edge #Sense. The teaser video released by the company exposes the new software features that will be infused to the device via OTA update.
The HTC U11 is different from the other competing smartphones in all aspects. The main reason is that the phone includes special sensors on both sides. You will be able to perform various functions by squeezing the sensors using your hands.
HTC has tagged the video title as Behind the Scenes followed by What's Next from Edge Sense. We can confirm the release of new features within the next few days since the official title reveals it all.
Ability to zoom maps and images
The teaser video begins with the coverage of the Google Maps related feature. After the release of the update and its installation, you can zoom-in on Maps by squeezing the sensors located on both sides. It is also possible to zoom images by using the same technique. If you would like to zoom images, you need to squeeze the sides. You will be able to view the action on the display.
Answer phone calls easily
In the same way, you can bring down the Calendar. The highlight of the upcoming feature is that you can squeeze to answer calls. You need not have to slide the icon to the right side like you are doing currently. Just pick up the phone and answer calls straight away by adopting the technique.
The update will also provide a capability to dismiss alarms.
Finally, the video demonstrates the way in which you can pause a YouTube video. In addition to the above-mentioned features, you can also expect several improvements to the core UI and bug fixes when HTC rolls out the update.
Specifications
HTC U11 features a 5.5-inch Super LCD5 QHD (2560x1440 pixels, 534PPI) display, Snapdragon 835 processor, Adreno 540 graphics, 4GB/6GB RAM, 64GB/128GB internal storage loaded with Android 7.1 Nougat.
While the rear side is equipped with a 12MP sensor, the front-facing shooter carries a 16MP sensor. Moreover, the handset is dual and water-resistant up to 1 meter and 30 minutes via IP67 technology. A 3000mAh battery with fast charging capability is capable of delivering 25 hours of talk time over 3G.
As of this writing, we don't have any specific information as to when HTC will roll out the rumored Edge Sense features. We feel that it will take few months because the company has requested fans to propose any features which they would like to see.
To recall, HTC had released the Solar Red color variant of the U11 smartphone in the UK just a few days after it surfaced on the US stores. #Phone Calls