Both the new iPad Pro models include 4 GB RAM
Geekbench results suggest that the 10.5-inch iPad Pro and the new 12.9-inch iPad Pro boasts 4 GB of RAM.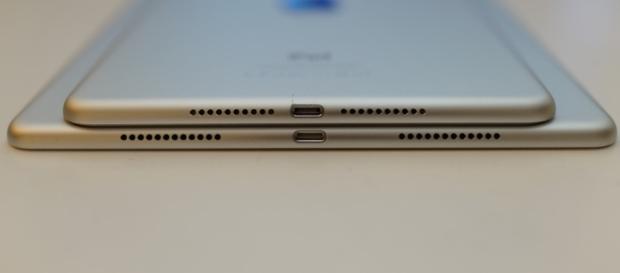 Apple launched two new Ipad Pro devices at the WWDC event on June 5. The company announced the 10.5-inch iPad Pro and a 12.9-inch iPad Pro, which is the revamped version of its earlier tablet bearing the same screen size. Both of the new devices bear some of the most impressive features ever to be included in Apple tablets.
The new iPad Pros come with the latest Apple customized A10X chipset, which replaces the earlier A9X SoC from the company. This processor is said to deliver unmatched performance efficiency as well as elongated battery life. Both of the iPads also come with impressive camera setups and can record 4K videos.
However, Apple has once again not revealed the RAM details of the new tablets.
Even if the company did not provide the hardware details, it is possible to find out the exact specifications it runs on through benchmarking sites. This seems to be exactly what was done, as both the 10.5-inch and 12.9-inch iPad Pro was put through the Geekbench site to uncover the hardware it was running on.
RAM capacity of the new iPads
After the benchmarking was performed using the Geekbench site, it was revealed that both the models were running on 4 GB of RAM. It was also revealed that along with the A10X chip and the higher amount of RAM, both the iPad Pros were perhaps the most powerful ARM-derived Mobile Devices in the market today.
While it is true that mobile devices with 6 GB RAM or even 8 GB or RAM are present in the market, none of them has the processing capabilities which the custom A10X SoC brings to both these tablets.
The performance is set to improve further, especially after the Cupertino-based company starts rolling out its iOS 11 system to the devices. The Geekbench test revealed the single core score for the 10.5-inch model to be 3915 and the multi-core score of the same to be 9387.
iPad Pro Pricing
While both the new devices clearly pack a punch when it comes to performance and hardware, the real problem lies in the pricing of the iPad Pros. The 10.5-inch model starts from a whopping $649, while the 12.9-inch one bears a price tag of $799. The price of the new Apple tablets are high and it may deter many customers, especially when tablets from other companies are available for nearly half the price. However, Apple has a huge fan base and many consumers just want to buy products from the company. Those looking at a premium tablet and who do not have budget restraints may still opt for one of the new Apple tablets.
Click to read more
and watch the video
or