T-Mobile and Verizon roll out update to Galaxy S8 and Galaxy S8+
Samsung Galaxy S8 and Galaxy S8+ are receiving an update on Verizon and T-Mobile.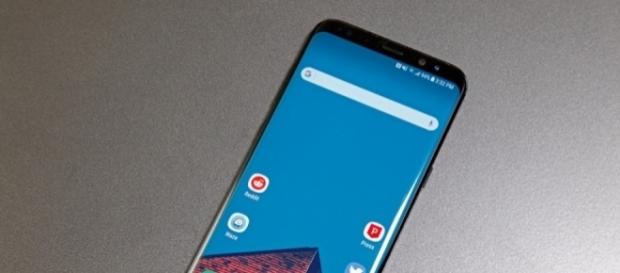 Samsung Galaxy S8 and Galaxy S8+ devices on T-Mobile and Verizon are receiving an update that brings Android Pay mobile payment feature to the smartphones. Till now users of these devices on the two carriers were unable to use the feature. However, following the update, they will be able to make payments using Android Pay system.
The update will also bring certain bug fixes for the both the handsets along with performance enhancements. These fixes are most likely for minor issues and will not make significant changes to the performance of the devices. The update is being rolled out in phases, and some users will receive it earlier than others.
Android Pay update
Android Pay offers secure payment option to user's right from their handsets.
It competes with services such as Samsung Pay, which is similar from the South Korean company itself. However, the Samsung device owners will be able to choose either of the options that they wish to take advantage of.
Android Pay lets users add their debit, credit, gift, and loyalty cards for payments in both online and brick and mortar outlets. The feature can also be used in some apps which support the functionality. Samsung Pay is also used similarly. However, currently, Samsung Pay is not as widely accepted as the Android Pay service from Google.
Bixby update for Verizon versions of the Samsung flagship
An update from Verizon also added minor updates to Samsung's AI. This update adds icons for reminders and Bixby Vision in the top right corner of the screen, which lets users quickly access these features.
However, Verizon has still not included the support for Bixby Voice, which is surprisingly absent from all Galaxy S8 and Galaxy S8+ devices in the United States. The carrier has also not provided a specific date when the feature may be introduced into the Samsung flagships.
A bug fix is also included in the update to rectify the issue in Samsung Notes. Some users reported that Notes crashed frequently. With the updated fix, Notes should work fine, and Gear S3 users will not experience disconnections similar to the previous instances.
Verizon has also updated the Visual Voicemail feature. This will allow the soundtrack to play regularly even when the device is brought close to the user's ears.
Improvements to Wi-Fi calling have also been introduced through the update.
The updates, though minor, will provide some necessary fixes and enhancements to the Galaxy S8 and Galaxy S8+. However, users would be wondering when the update unlocking the full potential of the Bixby AI would be introduced to the handsets.
Click to read more
and watch the video
or