Samsung working on a high-end flip phone?
Rumors suggest Samsung will launch a new flip phone that will share some of its features with the Galaxy S8 and Galaxy S8+.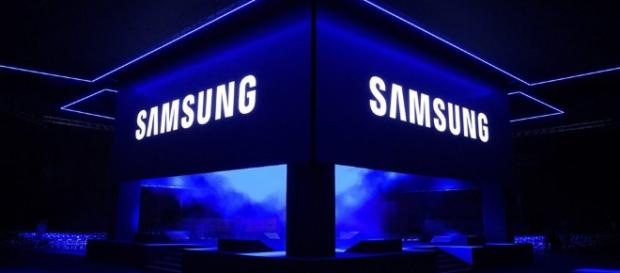 There is no longer a significant demand for flip phones in the United States. However, in some Asian countries, flip phones or folder phones are still popular among users. In order to meet this demand, Samsung is rumored to be working on a brand new Flip Phone exclusively for the South Korea. It is also being speculated that the device with not be a mid- or low-range handset, but instead will feature high-end specs.
Flip phone: rumored specs
The Samsung flip phone is rumored to sport a 4.2-inch dual OLED display. It will likely house an octa-core Qualcomm Snapdragon 430 chipset under its hood, along with an Adreno 505 GPU.
RAM specifications for the premium handset is not known, but the flip phone will possibly offer 64GB of on-board storage. It is also uncertain at this point whether this memory would be expandable or not.
The smartphone may also sport a 12MP primary camera and a 5MP secondary snapper to lure selfie lovers. Rumors also suggest that the handset will have support for Samsung Pay, which would mean that it will house a Near Field Communication or NFC chip. Reports also indicate that the flip phone will come with a 2,300 mAh battery
The unnamed handset will share some of its feature with the latest flagships from Samsung i.e. the Galaxy S8 and Galaxy S8+. For instance, according to speculations the impending handset will house a fingerprint scanner, which is likely to be the first time that such a technology would be included in flip phones.
Similar to the Galaxy S8 and Galaxy S8+, the impending handset will support wireless charging and will be resistant to dust and water as well.
Price and release
The leak, courtesy The Investor, does not indicate when the handset will be launched by Samsung. However, the publication cites a reliable source as saying the launch will be sooner rather than later.
Pricing details were not revealed in the leaked report. The source said that exact pricing could not be determined at this time. However, the report went on to say that the price would be higher than any previous flip phone, due to the state-of-the-art features being included in the impending handset. The source also added that the folder phone may also be launched as a special edition, depending on the price at which it will retail after release.
Samsung is also said to be releasing a mid-range flip smartphone which had previously been launched in China only. This folder phone, known as the Galaxy Folder 2, will sport a 3.8-inch display with the Snapdragon 425 chipset in tow. The Galaxy Folder 2 is expected to release in South Korea by the end of the first half of 2017.
Click to read more
and watch the video
or