Samsung Galaxy S8: tips and tricks to make the most of the smartphone
Here are some handy tricks and tips to get the most out of the Galaxy S8 smartphone.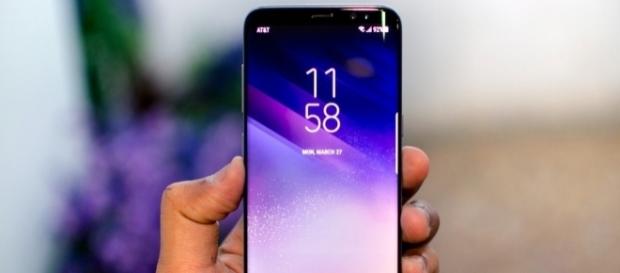 Samsung unveiled its 2017 flagship smartphones – Galaxy S8 and Galaxy S8+ – on March 29 at its "Unpacked" event in New York City. The devices are already available in South Korea, and individuals have been able to use it finally. The flagships and are already being hailed as the best devices of 2017 and come with a gazillion features that a user may not even know of.
This handy guide is here to help a Galaxy S8 user to make the most of the smartphone. Simple tweaks will help a user get the most out of their handset. Let's take a look at the tips and tricks for Galaxy S8 to use the smartphones to the fullest.
Position of recent apps and back buttons
#samsung galaxy s8's back and recent app buttons are placed on the left and right of the display, respectively.
However, if a user wishes to swap the back button to the right and the recent apps button to the left, they can easily do so. One has just to Open the Display. Next, go to the Navigation bar and opt for Button Layout. Select one of the two options, namely, Back - Home – Recent or Recent - Home – Back.
Camera zoom in and zoom out
To Zoom-in and zoom-out while taking a picture, just slide the built-in shutter button displayed onscreen. To zoom-in slide the button up. To zoom-out slide the button down.
Adjust size of homescreen icons
Some people like the icons on the homescreen grid to sport a minuscule look, whereas some prefer it to be bigger. The Galaxy S8 permits the owner to change the homescreen grid with larger or smaller icons. Just long press the homescreen panel to open the Homescreen Settings and customize the look accordingly.
One gets to choose from options 4x5, 4x6, and 5x5, to change the appearance of the homescreen or app screen grid.
Edge button
The Galaxy S8 incorporates an edgeless glass on the screen. A user can enable or disable the Edge panel and can also customize the position of the panel, left or right. To turn off the edge panel, go to Setting and select Display from Display select Edge Screen. Next, select Edge Panels and choose whether to turn it on or off.
If you have enabled the Edge panel and want to change the position of the same, pull out the Edge panel from the side and go to Settings from the gear icon located at the bottom. On the next screen choose the three buttons and go into Handle Settings. From there one can select the panel's position – left or right –and also the transparency for the same.
Screenshots
Screenshots are a great way to share information and data with friends, family, and colleagues. To take a normal screenshot in Galaxy S8 press the power button and the volume down key at the same time. To take a scrolling long screenshot, the first one has to take a normal screenshot and then select the scrolling screenshot button located below. With each press of the button, a user will capture more of the screen as a screenshot. #Samsung Galaxy S8 Tips #Samsung Galaxy S8 Tricks