Samsung Galaxy S9 codenamed Star already in the works
According to a Korean publication, Samsung has codenamed its 2018 flagship smartphone Galaxy S9 "Star"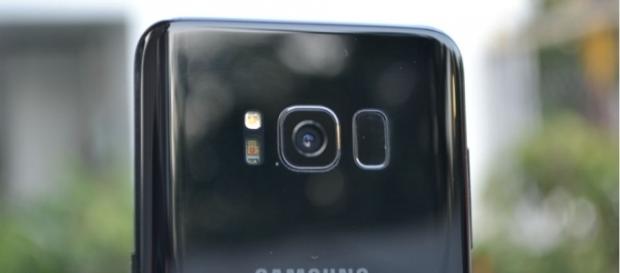 Samsung released its much anticipated Galaxy S8 and S8+ a little more than a month ago, on April 21. The flagship duo has done record business and has outshone its predecessors in terms of pre-orders and spot buys. However, it seems that Samsung has moved on from the glory of its newly-released smartphone duo and is planning the development of its rumored 2018 flagship, i.e. the Galaxy S9.
If the Korean publication The Bell is to be believed, the South Korean OEM has chosen the codename "Star" for its alleged Galaxy S9 model and "Star 2" for the bigger handset. However, apart from this development, no other news was available regarding the specs and features of the Galaxy S9 and its larger version.
It was also not clear as to why the company chose the codename "Star" for its 2018 flagship. However, it is advisable to take the news with a pinch of salt as the veracity of the rumor is circumspect.
Samsung starts work on its 2018 flagship
According to The Bell, the company has started planning and development for the device three to four months prior to the set schedule. Other than an upgraded Infinity Display, it is too early to assume what other specs and features will come along with the Galaxy S9 in 2018. One can only guess that handset will showcase the OEM's exceptional technological capability and will display an upgrade similar to the one Galaxy S7 edge had over Galaxy S6 and S6 edge.
Samsung and Its codenames
The codenames "Star" and "Star 2" also do not provide much data about the upcoming handsets. The Galaxy S8 Active – which is expected to hit the U.S. markets this year – was codenamed "Cruiser." The codename was an apt one given to the smartphone, as it features IP68 water resistance certification and also meets the MIL-STD-810G US Department of Defense military specification. Thus, the smartphone has been developed for extensive durability and ruggedness, which the Cruiser – a warship used for long distance driving – aptly symbolizes.
The current flagships were codenamed Project Dream and were interpreted by many as the company's "Dream" to dominate the global smartphone market over Apple.
The Note 8 is rumored to be codenamed "Great," which is one of the simplest codenames given to a Samsung flagship device. However, early rumors hinted at a completely different codename for The Note 8. Thus, it is quite possible that the codename for Galaxy S9 may also undergo changes in the near future, and it may be called something altogether.
Click to read more
and watch the video
or