Samsung Galaxy S7 and Galaxy S7 edge sales surpass 55 million
Samsung's 2017 flagship series sold over 55 million units sold by March 2017.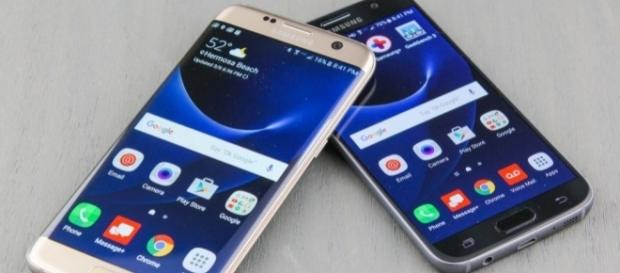 Samsung launched the Galaxy S7 and the Galaxy S7 Edge during the 2016 Mobile World Congress in February. The smartphones hit the shelves in March 2016 and were received well by customers. Latest reports suggest that the combined sales of both the mobile phones exceeded 55 million units by the end in March this year.
The sales figure of the top-end phones does not come directly from Samsung, but from Strategic Analytics, a market research company. Strategic Analytics suggests that Samsung sold 7.2 million units of the 2016 flagships from January to March this year. The robust sales came in the quarter when Samsung launched the much-awaited Galaxy S8 and the Galaxy S8+.
Customers not waiting for new flagships
It is worth noting that rumors of Galaxy S8 and Galaxy S8+ surfaced in the tech space for many months. It was very likely that Samsung would launch new phones in the Galaxy S lineup within March. This means that 7.2 million Samsung fans did not wait for the new flagships, but opted for the predecessors instead.
Robust sales despite Galaxy Note 7 failure
Many Samsung fans were disappointed with the entire Galaxy Note 7 debacle, which resulted in the company announcing a global recall of the phablet. However, the robust sales of the other two 2016 smartphones show that customers maintained faith in the company despite the Note 7 recall and purchased alternative Samsung phones.
Strategic Analytics also revealed that Samsung sold 92.8 million mobile devices in the first quarter of 2017 and 80 million were mobile phones.
The strong smartphone sales helped the company to grab 23 percent of the global smartphone market.
Galaxy S7 could still sell more units
The Galaxy S7 boasts top-end specs such as Snapdragon 820 processor, 4 GB of RAM, 32 GB on-board storage, and a 3,000 mAh battery. The sibling comes with a bigger 3,600 mAh battery. Both phones are equipped with a 12MP rear-facing camera and a 5MP selfie camera. The arrival of the 2017 flagships has resulted in retailers offering massive discounts on the older devices.
The high-end specs coupled with price reduction make the phones even more attractive to customers who want to buy high-end devices at a pocket-friendly price. The flagships of 2016 have undoubtedly been a success and the sales figure reflects the same. Samsung will want to build upon the high-popularity of Galaxy S7. The company would be hoping that the new-generation phones are also able to attract millions of smartphone fans in the coming months.
Click to read more
and watch the video
or