OnePlus launches new referral program: here's all you need to know
OnePlus launched its referral program where OnePlus smartphone users can refer others and benefit.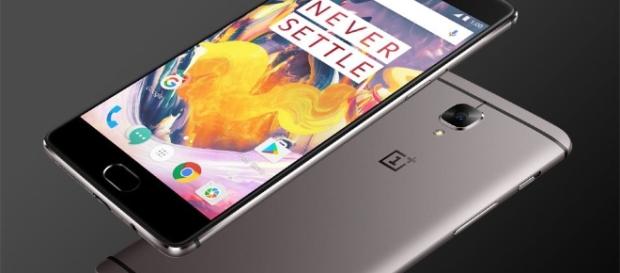 Oneplus seems to be very busy these days what with announcements coming from the China-based company almost daily. Recently, the company confirmed that its upcoming handset, the OnePlus 5 will boast the Snapdragon 835 chipset. Just days later, the smartphone maker also revealed that it would discontinue the OnePlus 3T smartphone. Now, it seems the company has come up with a new announcement, that of a Referral Program.
This program is being launched most likely in anticipation of the upcoming flagship device from the company, the OnePlus 5.
The company staff wrote in a support forum that all customers who bought OnePlus smartphones from the company's website would be eligible to get a unique referral link. This link would then have to be shared by the customer with someone who is interested to buy a device directly from the phone maker.
Once that individual buys a unit, the one who gave the reference will be awarded with points.
Eligibility criteria
Any person who has purchased a OnePlus handset from the company's website is eligible for this offer. However, owners who have bought the device from third-party retailers will not be able to capitalize on this offer. Owners of the OnePlus devices would also need to have an account on the company's website.
While, there are many owners of OnePlus handsets, very few have bought those directly from the company website and thus will be disqualified from the referral program. It is also important to note that just sharing a referral link will not result in any benefits to the owner. The shared link must be used to buy a handset in order for link owners to receive any incentive.
What are referral points used for
Any person who uses a referral link to buy a OnePlus smartphone will get $20 off on accessories, while the owner of that link will get 100 referral points.
These points can be spent on gears, accessories, and coupons. Users can also get free shipping on any OnePlus product purchase by spending 80 referral points.
Users can also avail a $10 discount on accessories and free shipping by spending 100 points, and they can get a free T-shirt by spending 150 referral points. Similarly, spending 200 or 500 referral points will garner customers $20 and $50 discounts, respectively, for a purchase of accessories and gears. If one spends 400 points, they can get a OnePlus travel messenger bag for free.
All these schemes may be a plan to maximize the sales of the upcoming OnePlus 5 and also clearing out the inventory of older handsets. It remains to be seen how many of the customers take up these offers and start referring the company's handsets to their friends and acquaintances.
Click to read more
and watch the video
or