OnePlus 5 leaks reveal Snapdragon 835 SoC, 8 GB RAM, and more
A leaked specs sheet details the features of the OnePlus 5 and also hints at the price at which it will retail.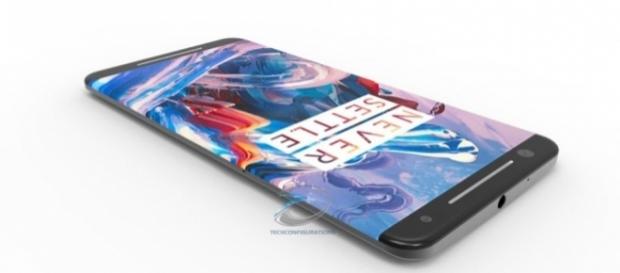 Currently, there are very few upcoming smartphones which can claim to match up to the Samsung Galaxy S8 and Galaxy S8+ devices regarding specs, design, or performance. However, the rumored and highly awaited #Oneplus 5 smartphone's speculated features indicate that it may be able to outpace the Samsung flagships.
Till recently, information regarding the unannounced smartphone was scarce. However, a slew of leaks in the past few days have hinted at what the device could bring. Now, a leaked specs sheet has emerged online revealing almost the entire list of features.
OnePlus 5: what the specs sheet reveals
The sheet details a 5.5-inch Quad HD display with 2,560 x 1,440 pixels resolution.
Next, it elaborates that the #OnePlus 5 will likely feature an octa-core Snapdragon 835 processor, clocked at 2.35 GHz.
The smartphone will come with a massive 8GB of RAM along with 64GB onboard storage. This memory can be further expanded up to 128GB through the use of a microSD card.
The leak revealed that the handset was running on Android 7.1 Nougat, but it is likely that it would be upgradable to Android O when it does release. A 23MP primary camera and a 16MP selfie shooter will ensure photography enthusiasts are satisfied. All of OnePlus 5's its functionalities will be backed by a superior 4,000 mAh battery.
Apart from these primary features, the impending smartphone will reportedly support 4G connectivity and Bluetooth. A fingerprint scanner will also be in tow. The features are a vast improvement from its predecessor the OnePlus 3 and OnePlus 3T handsets.
If the specs sheet is based on facts, then the OnePlus 5 will likely outperform the Galaxy S8 and Galaxy S8+ as well. The 8GB of RAM is double that of both the Samsung handsets. The massive battery life along with the superior camera quality may also entice prospective smartphone buyers to pick up the OnePlus 5 when it does hit the shelves.
Price and release
Another portion of the leaked specs sheet also revealed how much the OnePlus 5 will retail for. According to the leaked sheet, the high-end smartphone will be sold for just $450. This is extremely cheap considering the pricing of the Galaxy S8 and Galaxy S8+.
While none of the details have officially been confirmed by the company, the specs sheet does not look to be fake. However, one must take the leak with a grain of salt. The launch and release date have not been revealed, but it may happen sooner rather than later.
While none of the details have officially been confirmed by the company, the specs sheet does not look to be fake. However, one must take the leak with a grain of salt. The launch and release date have not been revealed, but it may happen sooner rather than later. #leaked specs sheet