Microsoft Windows 10 latest news: smartphone gets an update
Microsoft Corporation latest announcements excite mobile devices users.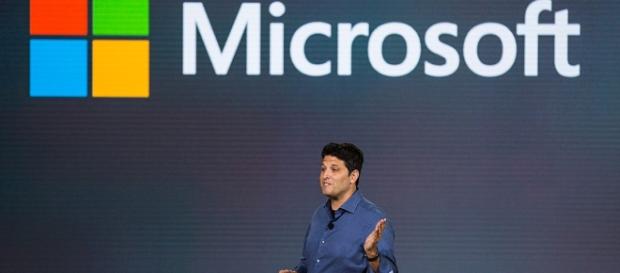 Microsoft Windows is without a doubt the most successful operating system for all computers for several years. So, what is the latest update that the users can get from the latest updates? Windows 10, an operating system from Microsoft Corporation for servers, desktop PCs, laptops, tablets, phones, and other connected devices had a worldwide release last July 29, 2015. Shortly after - less than 2 years - Microsoft announced its next major update, The Fall Creators Update. It was Terry Myerson, Microsoft's executive vice president, also present on its first unveiling, who revealed the update during Day Two of Microsoft's Build developer conference last Thursday.
Windows 10: what's new?
This refresh actually follows the Creators Update which started rolling out last month. The update highlights new and improved features. One of which is Timeline, a display of what one is doing and when. Another one is about Cortana, which now understands if you are working on different machines like desktop, laptop and phone, giving users the option to proceed or continue where they stopped. Other tweaks include OneDrive, for on time file access, and Microsoft Clipboard, that allows to copy content on one device and paste it on another the same way Apple's universal clipboard does. Aside from the said feature, there is a slight change with the user interface, which will now be the same across all devices. According to Terry Myerson, thanks to Microsoft's Fluent Design System all these new features will be available later on this year.
Smartphone users please with the updates
In a push to be in line with the Internet of Things, Microsoft also created features that will be beneficial to IOS and Android users. First on the list is Pick Up Where You Left Off, which enables #Smartphone users to restart tasks that they did not finish on their PC. Second is Microsoft Graph, reminiscent of Google Drive as it lets users save their work to the cloud. iTunes, Apple Music and Google Music will be available also on the Windows Store and among other features of the update is Story Mix, designed to make video editing easier. Lastly, Microsoft also debuted a new mixed reality controller, which will work with multiple upcoming virtual reality headsets offering mixed reality experiences, since virtual reality is also a thing right now. Reports claimed that many users are happy about the latest update from Microsoft. #Microsoft Corporation