Microsoft to unveil Surface Phone around the 2017 holiday season with a new name
Before 2017 ends, the Redmond-based tech giant will release the Xbox Scorpio and the Surface Mini or Surface P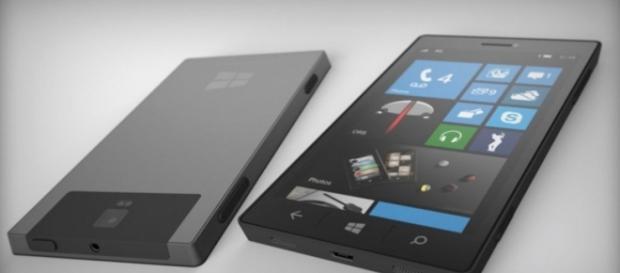 The speculation about the Microsoft Surface Phone is rife again. In a previous interview, Microsoft Technical Fellow Alex Kipman said that the device is already. Despite this statement, do not appear to be buying Kipman's claim. In fact, if the current speculations are to be believed, consumers might get to see the device before the year ends.
No more Surface Phone?
The Redmond-based tech giant has been inactive in the smartphone market dominated by Apple and Samsung. While there are still smartphone devices that stretch to offer Windows Phone, Microsoft completely ceased the production of its Lumia phones. On top of that, the company has not made any announcement of a new product in that area.
If the statement of Alex Kipman is accurate, many patrons will be broken hearted.
However, a recent interview from CEO Satya Nadella could potentially revive the glimmer of hope for those who are expecting a smartphone device from the company. In an interview with "Make Me Smart" of marketplace.org, the CEO was asked if the company will make more phones. Nadella not only answered a resounding "of course" he further said Microsoft will make more phones but it will be unlike the phones that are currently in the market.
New device name for a whole new niche
Nadella's statement is a solid and complex description of the kind of phone the company has in mind. It somehow reveals that the company will no longer participate in the infested smartphone industry. Aside from that, it leads us to speculate that Microsoft is getting into a whole new market niche which they will soon pioneer.
The two initially contrasting statements from the company's executives are now making complete sense. If we try to look at it in a different perspective, Kipman is right saying that the Surface Phone is dead. Furthermore, his statement was validated by Nadella's recent answer that they will no longer make the standard phones.
Earlier this year, leaks about a patent filing of a foldable device hit the web. The initial speculation was it is the company's next smartphone. The patent might be all along referring to the phone CEO Nadella is describing. So far, what we know is that the company is developing a device with a pocketable feature like a smartphone. Moreover, it is compatible with Windows 10 and its entire ecosystem as well as desktop applications.
Meanwhile, several reports claim that the heavily speculated Surface Phone will not be the official name of the next Microsoft phone. Reportedly, the device would most likely have a Surface P (for pocket) or Surface Mini as its official name. Currently, these are all speculations and will need Microsoft's end for confirmation.
Click to read more
and watch the video
or