Huawei's MateBook X: Apple's 12-inch MacBook look-a-like
Huawei is also set to release two other devices, the MateBook D and MateBook E.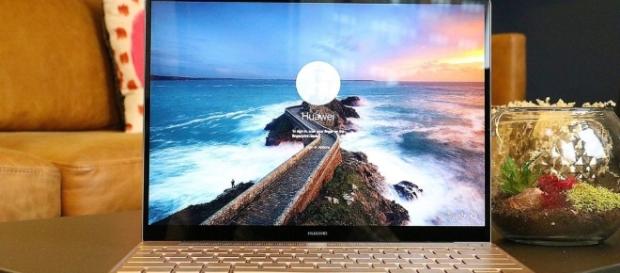 huawei is expected to release its latest laptop, the MateBook X, this summer in the US. This is the company's first real version of a notebook that runs Windows 10. Based on the device's appearance, there's no doubt where the company took its inspiration from for the notebook's aesthetics, the Apple's 12-inch MacBook.
However, Huawei made a few differences MateBook X to differentiate itself from the iOS device.
MateBook specifications
The Huawei notebook features a fingerprint sensor embedded into the power button. This allows multiple users of the laptop to conveniently sign in to their profile.
Typing is more comfortable with its generously sized keyboard keys except for the up and down arrows, which are the only undersized keys on the board.
Moreover, the keyboard is splash-resistant so no need to worry about drinks being put on its side.
The MateBook X only features two USB C slots that might turn off a few people. One slot is used to power the laptop leaving users' only one available slot for external connections. However, Huawei will include a dock for the laptop that brings additional connections to HDMI, USB A, USB C, and VGA.
Under the MateBook's hood
The new laptop will boast a seventh-generation Intel Core i7 chip, paired with 4GB or 8GB of RAM and a capacity of 256GB or 512GB of internal storage.
The MateBook's 13-inch screen is capable of 2K display and features Dolby Atmos-enhanced surround sound system for a more immersive multimedia experience.
Huawei also claims that the new notebook will last up to 10 hours of video playback on a single charge.
Huawei's newest laptop has a skinny profile and is very light weight. It has beautifully designed chrome edges and has a premium build and attractive look.
Other Huawei devices to look forward to
The will also be other notebooks from the company that will soon be available on the market, the MateBook D and the MateBook E.
The MateBook D will have a 15-inch screen with a 1080p display. It reportedly has Intel's i5 and i7 processor with options of 4GB, 8GB or 16GB of RAM.
On the other hand, the MateBook E is an updated version of the first MateBook. It has a similar design with its predecessor but has a 2K display.
Huawei claims that this device can last up to nine hours of battery life on a single charge.
All three notebooks from Huawei are expected to arrive this summer.
What do you think of the Huawei's new MateBook devices? Write your thoughts in the comment section down below and don't forget to like and share this article.
Click to read more
and watch the video
or