Apple's 'iPhone 8' may face delay due to fingerprint issues
iPhone 8 may face delay of launch due to fingerprint features - the problem was confirmed by the firm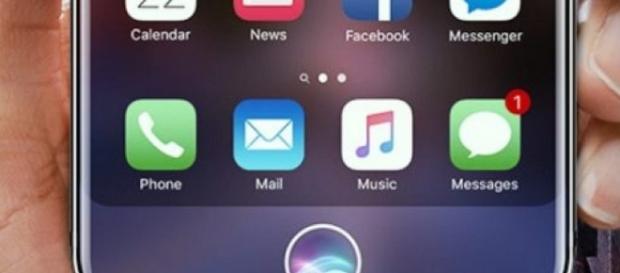 iPhone 8 is Apple's newest iPhone that is expected to be launched this year. However, Cowen and Company says that right now, the phone is facing a four to six-week delay. One of the issues that they are attending to is the fingerprint reader. Apparently, if Apple won't be able to fix this fingerprint issue, then, they may have go back to iPhone's original home button.
iPhone 8 faces component shortages
Right now, iPhone 8 is facing problems with its fingerprint reader which could be the reason the phone won't be launched in 2017.
Most of the iPhone users have been expecting the new phone to be released by September, together with the iOS updates with 7s and 7s Plus.
Further, Cowen also revealed that Apple has been struggling to fix its fingerprint reader under its newest glass panel which will be used in the newest flagship phone. There are also speculations that claim that Apple is facing component shortages. These components will support some features of the newest iPhone. Basically, this includes the OLED displays which will stretch from one end of the phone to the other.
Meanwhile, despite the issues that Apple is facing, they still plan to adopt a glass and steel design for its upcoming phone. Further, according to Toms Guide, Apple has just ordered packing materials for incremental updates to its latest iPhone 7 and 7s Plus. This leads the analyst to conclude that iPhone 8 release this year is not certain and could possibly happen by 2018.
iPhone 8 release is just around the corner
Apple right now is facing challenges as they ramp up the production of its newest phone; especially if they'll try to improve all its features and looks.
However, delaying its launching to 2018 seems like a scenario far from reality. Given the fact that iPhone sales make up two-thirds of the company's revenue, then most likely its release won't take that long.
Further, the iPhones 7 and 7s Plus are likely to have improvements on its features that may include wireless charging. However, it seems like phone users are no longer purchasing the 7 and 7s Plus as the iPhone 8 release may happen anytime soon.
New reports also revealed that Apple sold 50.8 million iPhones which is a one percent dip in this year's iPhone sales.
On the other hand, Wall Street also has estimated that Apple sold 52 million iPhones. Apparently, those figures are huge enough for Apple not to release its biggest break with iPhone 8 by September 2017.
Click to read more
You will watch a video to read the news
or