T-Mobile Samsung Galaxy S6 Edge+ getting Android 7.0 Nougat
The Galaxy S6 edge+ on T-Mobile will receive the Android 7.0 Nougat by next week.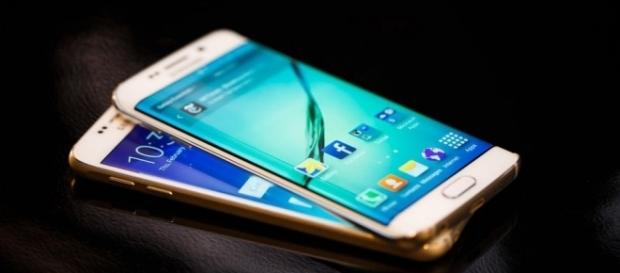 Close on the heels of T-Mobile releasing the Android 7.0 Nougat update for Galaxy Note 5, another Samsung device on the carrier will be receiving the upgrade. Samsung Galaxy S6 edge+, which was released in April 2015 has been confirmed to receive the update. The Over-the-air (OTA) update will be rolled out next week per the carrier.
Android Nougat rollout
The news was shared by Des, T-Mobile's product manager on his Twitter handle. According to the tweet, the Android 7.0 Nougat update for the Galaxy S6 edge+ has been approved by the T-Mobile engineers. The update will give the smartphone a revamped User Interface and bring some other new features users' way.
What features will the Samsung smartphone benefit from?
The Android 7.0 Nougat update will bring many new and improved features. These include the Doze-Mode, which saves the battery life, the facility of replying to messages from notifications and much more advanced features. Users will also benefit from multi-tasking and multi-window view support.
Other T-Mobile devices which received the update
T-Mobile's rolled out the update for its variant of the Galaxy Note 5 from April 25. The update has also been pushed out to the Galaxy S7 and Galaxy S7 edge. The network operator released the Android 7.0 Nougat update for Galaxy S7 series on February 20. The Note 5 began receiving the Android 7.0 Nougat update from April 25, 2017.
Points to keep in mind before downloading
It is advisable that users download the update via a stable Wi-Fi connection.
Users must also keep a backup of their critical data, to avoid any disruptions. Make sure, the device has been properly charged and has minimum 50 percent battery backup. Sufficient charge on your handset will ensure that you do not encounter any hurdles while downloading the OTA update.
How to check for the update
T-Mobile users of the Galaxy S6 edge+ need to keep an eye for the update, which is expected to release next week. The software update would likely be pushed out from Monday, May 1, considering the update for the Note 5 was rolled out on a Monday as well.
To check for the update manually, users can go to Settings. Next navigate to the About Phone section of the handset, followed by Software Updates. Under this, look for the Check For Updates. If the update is available, you can click on download and begin the installation. Remember that since this is an incremental update from T-Mobile, it will be rolled out in phases. Therefore, be patient. #Samsung Galaxy S6 Edge Plus #Galaxy S6 edge Android Nougat #Galaxy S6 edge Android N next week