'Pokemon Go' Easter event is an Eggtravaganza. Gen 2 hatched in 5 KM.
Rate this title
The latest update on "Pokemon Go's" most recent event including strategies, event details, and Gen 2 Pokemon hatching in 5 KM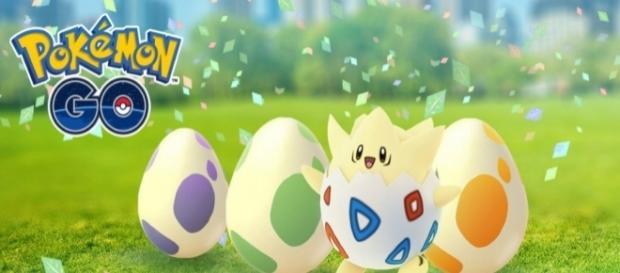 Several weeks after the Water Festival event where the shiny Magikarp recently debuted, buzz about the next "Pokemon Go" event have been rife. It appears that players just cannot get enough of the exciting events the team has been giving introducing every now and then.
Eggstravaganza
On April 13, Niantic announced another new experience for "Pokemon Go" players. This is the highly anticipated Easter Event that fans have been talking about, only with a different name. The Eggstravaganza provides more variety of pocket monsters eggs hatching in 2 km. In other words, those monsters that usually appears on the 5KM and 10KM or in other rare parts of the world are most likely to appear within the 2KM radius.
Apart from that, the company added Candy for every egg hatched. This means that each egg hatched during the Eggstravaganza will enable users to get an excessive amount of Candy aside from getting a new creature. Players should anticipate that the usual excessive amount of candies will even be more excessive in this latest event.
Experience Points X2
Aside from the candies and the 2KM egg hatching, Experience Points (XP) will be doubled for the entire duration of the event. Players will get double the number of XP from all the activities that usually offer standard experience points.
Lucky Egg
Moreover, for every Lucky Egg cracked, trainers, will earn 4X XP. In order to make the latest Easter event eggciting, Niantic is slashing the price of the Lucky Eggs to half of the standard price. This will give other trainers the chance to get loads of XP for the entire week.
This is another great event that players must take advantage of.
Details
Niantic revealed that the latest "Pokemon Go" Easter offering starts at 1 PM PDT/ 3 PM Central Time/4PM East Time. It will end at 1 PM Pacific Time on April 20. The entire event will last for 7 days.
Pokemon latest update
Since the event commenced, several players on various sites have already claimed numbers of Generation 2 pocket monsters caught on 5 KM. According to recent claims, these Gen 2 starter Pokemon have started to appear in that radius in the form of an egg. One user posted Totodile was captured in a 5 KM egg.
Aside from that, another user also claimed that he was able to hatch Cyndaquil in the same range as Totodile. From the reports that have surfaced online, it seems that trainers were able to catch the generation two starter Pokemon only in 5KM.
Click to read more
and watch the video
or