'Overwatch Insurrection' trailer leaked ahead of launch [video]
When the events rolls out today, April 11, players will be able to access a new PvE co-op mode as well as a number of new items.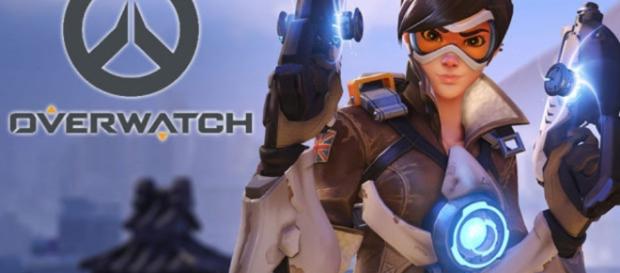 Ahead of its planned launch today, the official trailer for Blizzard's upcoming "Overwatch" limited-time event has been leaked. The new trailer for the event, called "Overwatch Insurrection," showcases a brand new cooperative player versus environment (PvE) mode that will have gamers fending off hordes of Omnic enemies.
Leaked official trailer
PlayStation France initially posted the event's official trailer on YouTube. The video was immediately taken down, which indicates that it probably wasn't mean to be uploaded just yet. However, several fans were able to download the video, which has since been re-uploaded and spread online.
New Horde-style co-op mode
When the events roll out today, April 11, players will be getting access to a brand new mode that will be taking place in the daytime version of the King's Row map. Within the mode, players will be able to relive one of the game's key moments as they battle an onslaught of Omnic forces. The trailer even showcases some of the Omnic units that players will have to battle against, including small arms units, shield-wielding mechs, and giant cannons.
Players will be able to play as either of four characters, namely Tracer, Reinhardt, Mercy or Torbjörn. The new mode will likely be similar to the game's previous "Halloween Terror" event where players were able to play as either Ana, McCree, Hanzo or Soldier: 76 in "Junkstein's Revenge."
An epic prequel
As previously mentioned, the new mode will be taking players to a vital point in the game's lore.
The mode is set seven years before the start of "Overwatch," and a year before the organization was officially disbanded. The internal conflict involving the covert operation "Blackwatch" and Gabriel "Reaper" Reyes will also be featured during the event itself.
Bonus items and costumes
Apart from the brand new PvE mode, "Insurrection" will be bringing with it a slew of brand new content and skins. Several skins for different characters are even showcased in the new trailer, which is similar to the ones featured in the digital comic that was recently released by Blizzard.
The game's developer also previously promised fans that they will include over 100 unlockable items during the event, which will include things like new poses, emotes, sprays, and new skins. The "Overwatch Insurrection" event is scheduled to take place between April 11 up to May 1. During that time, players will also have access to the previously locked Overwatch mission archives.