Goodbye Windows Vista, Microsoft officially ends support for controversial OS
The company revealed that starting today, April 11, no additional system updates or security patches will be rolled out.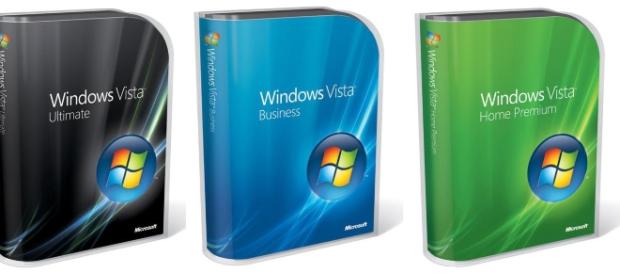 Microsoft has officially announced that it will be ending support for its 10-year old operating system, Windows Vista. The company revealed that starting today, April 11, no additional system updates or security patches will be rolled out. Those who wish to have a more secure operating system are advised to upgrade to a newer version of Windows immediately.
An end of an era
Windows Vista, which was formerly referred to as "Longhorn," was a big step in the development of the current Windows operating system.
The new OS introduced a lot of new features that would eventually make its way into future versions. The OS was also the first version to add Windows Aero, a redesign of the user interface that changed the overall look and feel of Windows itself.
An ambitious undertaking
Vista was originally released back in January 2007. It was meant to replace its predecessor, Windows XP, and to become the new look of Microsoft's modern OS. Along with a redesigned user interface, Microsoft had originally planned to include a new file system called Windows Future Storage or WinFS. However, due to problems in implementing the new file system, Microsoft had to abandon the plan and integrate WinFS into its SQL Server instead.
One of Microsoft's most controversial operating systems
Microsoft originally designed the new OS to be an extensive database, where users could quickly search for files across the entire system. However, this became a big problem back then as the majority of the hardware that was available couldn't keep up with the system's requirements.
Additionally, the new OS was also criticized for its unreasonable pricing, which resulted in Microsoft ultimately reducing its retail price tag.
Ahead of its time
Microsoft also went overboard with the system UI features as most laptops and computers back then could not even run the new animations properly. Several functionalities such as Windows Aero, Aero Peek, flip 3D, and even the desktop widgets required a lot of computing power. This had caused problems with a lot of systems that were doing just fine with Windows XP.
During that time, netbooks and compact laptops were also gaining popularity. Unfortunately, most of the products that manufacturers were churning out couldn't run Windows Vista properly. The OS soon got the reputation of being a "resource hog," which resulted in thousands of users either going back to Windows XP or switching to Linux. While Windows Vista may not have been one of Microsoft's greatest achievements, it is still a significant system as it paved the way for Microsoft to develop its successor, the well-accepted Windows 7 OS.
Click to read more
and watch the video
or