Nintendo Switch sold over 900k units in the US over the last month
Rate this title
The NPD group has revealed sales figures of the Nintendo Switch console in the US over the last month.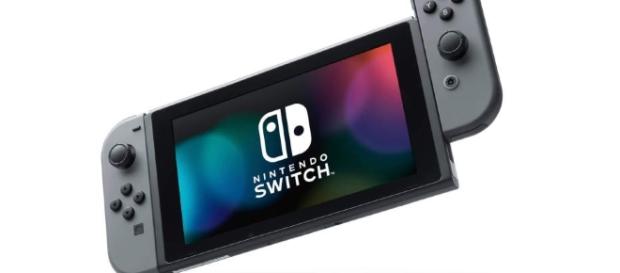 Nintendo Switch off to good start
According to the Npd Group, Nintendo Of America have finally revealed hard sales numbers for the Nintendo Switch console during the month of March. They estimate that the company's seventh console has managed to sell a whopping 906,000 units.
Oddly, in a related report, Nintendo of America also revealed that the launch exclusive, "The Legend of Zelda: Breath of The Wild" sold 925,000 copies within that same period. One possible reason for the software sales overshadowing the hardware sales could be due to pre-orders not being completed as a result of the shortages at retail. Another possible reason is that consumers may have bought both standard and deluxe versions for the game.
Nintendo also managed to sell 460,000 copies of the Wii U version of the game, bringing the total up to 1.3 million copies sold. The performance has not only made "BOTW" the system's best-selling title but also the fastest selling entry in the franchise to date. The Nintendo Switch has been outperforming its predecessors -- even shattering records within its first weekend on the market.
Nintendo Switch problematic?
Despite the Nintendo Switch's record-breaking performance, the console's run on the market has proven quite problematic for Nintendo. Due to a rising demand, sporadic droughts in the console's supply are becoming frequent and are stifling its momentum on the market. There was also an issue with the Switch's left Joy-Con controller -- its bluetooth mechanism was malfunctioning and causing wireless interference between the peripheral and the console -- that forced Nintendo to address the complaints.
The company openly admitted that a few units were infected and offered refurbishing services for the Joy-Con controllers free of charge. Overall, Nintendo is facing challenges in terms of supply and demand.
It remains unconfirmed if the Switch has reached the company's goal of selling at least 2 million units by the end of March. However, previous reports have insinuated that the console sold roughly 1.5 million units across retailers worldwide within its first week on the market. Fortunately, the public won't have to wait long for an update as Nintendo will provide its fiscal-year earnings during a financial report scheduled for April 27. If the earlier reports are true, the Nintendo Switch is expected to experience much growth on the console market soon.
Click to read more
and watch the video
or