Apple offers iPad Air 2 as replacement for older iPad 4 brought in for servicing
Apple reportedly sent out an internal memo instructing employees to order iPad Air 2 replacements if they have no stock available.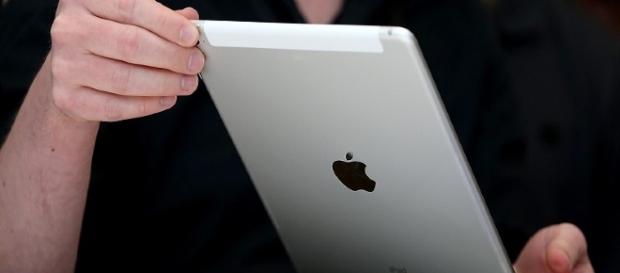 Due to a shortage of stock of the fourth-generation iPad, Apple has now decided to give consumers an entirely different model should they need their tablets replaced at authorized Apple stores and service providers. Instead of getting a brand new fourth generation iPad, users will reportedly now get a newer iPad Air 2 model as a replacement.
No more stock
In some regions, Apple still provides warranties for the five-year-old iPad 4. Those who are experiencing problems with their device that are still under warranty are reportedly now going to be getting a newer model if their tablets are no longer viable for repair. Apple has reportedly implemented the new policy due to its lack of stocks for the older model.
It even sent out an Internal Memo to employees, instructing them to order iPad Air 2 replacements if they have no physical stocks available.
A better deal overall
As an added bonus for customers, Apple revealed in its memo that only 32 GB and 128 GB models of the iPad Air 2 are available. This means that users who have 16 GB and 64 GB units may be getting a big bump in their next device's storage capacities. Customers can also apparently select the new gold color option if they want to.
Better and faster
The fourth generation tablet was originally released back in late 2012. It was then followed by the iPad Air in 2013 and then the iPad Air 2 in 2014. This essentially means that customers will be getting a replacement product that is two generations higher than their older device. Aside from the bump in storage capacity, customers will be getting a product that is significantly more advanced that their older device thanks to newer internal hardware.
The Air 2 is equipped with an A8X processor and 2 GB of LPDDR3 RAM, while the older fourth-gen tablet only has an A6X processor with 1GB of LPDDR2 RAM.
Not a guarantee
While most Apple repairs generally end in full replacements, this doesn't necessarily mean that everyone with an older fourth gen device is eligible to get a new Air 2 replacement. Minor issues for example that can be repaired will not count. Some stores and service providers with stocks of the older iPads are not required to order the newer models and they likely have to deplete their stocks first before complying with the new policy. Users who want to get their older units replaced with a newer model iPad will likely have to do a bit of research beforehand to make sure that the store they will be going to doesn't have any stocks left.
Click to read more
and watch the video
or