NBA Highlights and Recaps: Late Wednesday night winners and losers
The Bucks beat Suns without Giannis Antetokounmpo. Jazz dominate the Bulls, while Kings takedown Lakers.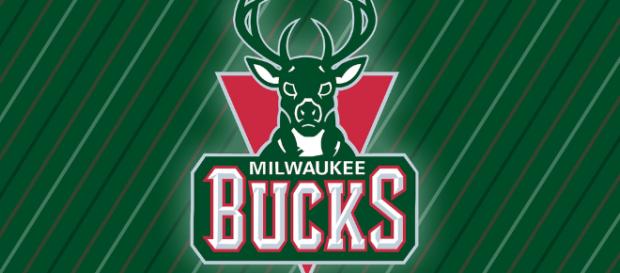 The early slate of games Wednesday night [VIDEO] (Nov. 22) resulted in the Thunder dominating the Warriors, the Cavs continuing their winning streak, and the Celtics watching theirs come to an end. Just one of the three late-night games stayed close, but an incredible shot by Devin Booker and dunk by #Lonzo Ball are absolutely worth checking out.
Bucks (9-8) defeat Suns (7-12) - 113-107 OT
The Bucks traveled to Phoenix to take on the Suns in the Eric Bledsoe revenge game. Coming into the matchup, Milwaukee had a record of 5-2 since acquiring Bledsoe in a trade from Phoenix [VIDEO]. Even without the services of superstar Giannis Antetokounmpo, the Bucks jumped out to a 33-23 first quarter lead behind 13 points from Khris Middleton.
An Eric Bledsoe jumper extended the lead to 13 in the second quarter, and the Bucks remained largely in control of the game.
But a quick 9-0 run by the Suns to start the fourth quarter tied the score and a TJ Warren bucket and foul put the Suns up by three. The two teams remained a basket within each other for the majority of the final period. A Bledsoe free throw put Milwaukee up three with four seconds left, but an incredible Devin Booker turn-around three-point shot tied the game.
The Bucks dominated overtime, outscoring the Suns 8-2 in the extra frame. Middleton led the Milwaukee with 40 points, while Bledsoe added 30 against his former team. Booker had 23 points for Phoenix.
Jazz (8-11) defeat Bulls (3-13) - 110-80
The Jazz have been struggling since the loss of center Rudy Gobert, but the hapless Chicago Bulls are just what the doctor ordered for a win.
After a one-point Utah first quarter lead, the margin moved to nine by halftime; a relatively close game turned into nothing of the sort in the second-half. The Jazz stepped onto the court in the third quarter and proceeded to wipe-the-floor with Chicago, outscoring them 32-23 in the third quarter and 23-11 in the fourth. Derrick Favors led the Jazz with 23 points and seven assists.
Kings (5-13) defeat Lakers (8-11) - 113-102
The Lakers came into Sacramento having won two games in a row, but the Kings jumped out to a 31-19 lead. Los Angeles cut the deficit to seven on what was definitely the highlight of the game and quite possibly the #NBA play of the night. Rookie point guard Lonzo Ball snatched an alley-oop pass out of the air from Corey Brewer and threw down a thunderous dunk on seven-foot center Willie Cauley-Stein that left the visiting arena a buzz for several possessions.
The Kings held a 13-point lead at halftime, but a strong Lakers' third-quarter trimmed that number to nine. However, Sacramento scored the first seven points of the final period and pushed their lead to 20 before winning by 11. Willie Cauley-Stein came off-the-bench to score 26 points for the Kings. Lonzo Ball finished with 11 points, seven rebounds, and 11 assists. #Los Angeles Lakers