Breaking news: Eric Bledsoe traded to Milwaukee Bucks
Phoenix will get center Greg Monroe, and protected first and second-round picks in return.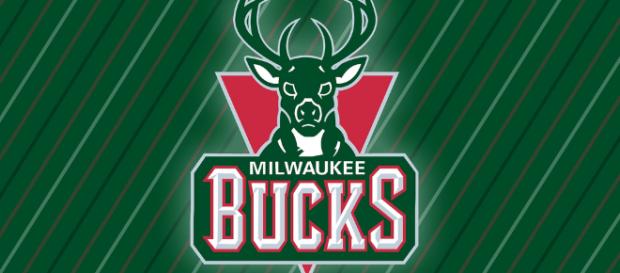 It all started with a tweet from Eric Bledsoe, "I Don't wanna be here." There was some initial spin that Bledsoe was referring to spending the afternoon with his wife at a hair salon. But everyone in the basketball world, including the front office in Phoenix, knew he was referring to the Suns organization. Immediately, GM Ryan McDonough banished him from the team, and finally worked out a trade (according to ESPN) on Tuesday to send him to the Milwaukee Bucks for veteran center Greg Monroe and protected first and second-round picks.
How does the Bledsoe trade help the Bucks
Talking about the Bucks without bringing up Giannis Antetokounmpo is impossible. At just 22 years old, Antetokounmpo is averaging 31 points, nearly ten rebounds, and five assists. His jump shot is the one deficiency in his game, but he's so long and skilled that he can still get to the rim almost at will. With Antetokounmpo taking his game to another level this season, it's on the Bucks to surround him with complementary players, and they got a major boost in talent by trading for Eric Bledsoe.
The Bucks were able to acquire Bledsoe without having to give up any of the young assets on the current roster.
Bledsoe will start immediately in the backcourt for Milwaukee and get to be part of an up-and-coming team with a chance to make some noise in the playoffs. Last year's Rookie of the Year, Malcolm Brogdon, will either slide over to the shooting guard position or move into a sixth man role off-the-bench. Bledsoe is a two-way player with elite athleticism. He can match up defensively with any point guard in the league and skilled enough offensively to play off-the-ball when Antetokounmpo is running the point. The past two seasons, Bledsoe has averaged over 20 points and dished out roughly six assists.
What the Bledsoe trade means for the Suns
Eric Bledsoe hasn't played for Phoenix since sending that tweet. With Bledsoe, the Suns had lost the first three games of their season. Without him, they've gone 4-4, so maybe this is a case of addition by subtraction. But for a player with some talent, it seems like Phoenix got very little in return; however, it's possible this was the best they could do.
The trade market for marquee NBA players (Paul George and Jimmy Butler for example) has proven to be low around the league and Bledsoe certainly isn't on their level.
If the Suns keep Greg Monroe and don't buy him out, he'll be the third-string center behind Tyson Chandler and Alex Len. And if the Bucks continue to ascend up the Eastern Conference, the two draft picks will be toward the bottom of the first and second rounds.
The Bledsoe fiasco was a no-win situation for the Suns, but they had already moved on from him before the trade. With a plethora of high lottery picks on their roster, the Phoenix front office is much more concerned with how Devin Booker, Josh Jackson, Marquese Chriss, and Dragon Bender develop.
The Suns have been mired in losing the last few years, and while this trade could have potentially bolstered their roster, it really does nothing to help or hurt their short or long-term success.
Click to read more
You will watch a video to read the news
or