Enes Kanter disrespected LeBron James
After a narrow loss against the Cleveland Cavaliers, Enes Kanter decided to talk more about LeBron James.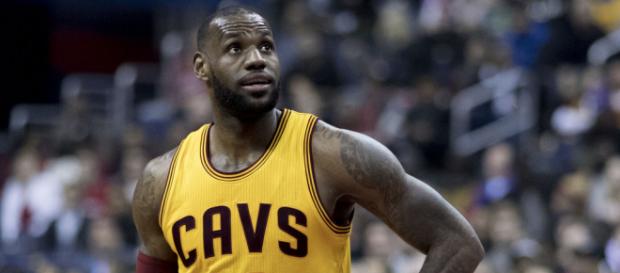 One of the weirdest beefs in the NBA this season is the beef between LeBron James and Enes Kanter. Even though this beef has roots in the former management of the New York Knicks, it started recently when LeBron James talked about Frank Ntilikina, the Knicks' rookie. James' comments came shortly before his Cleveland Cavaliers faced off against the Knicks, and New York fans and players were not happy about the whole situation.
Enes Kanter, who was recently traded to the Knicks, stood up for his rookie teammate.
Even though Kanter has been in New York for less than two months, he defended Ntilikina, saying that his teammates are his family. The Knicks' big man had a few more things to say after the game too, but his comments seemed over the top.
What started it
LeBron James recently played against Dennis Smith Jr., who is another rookie. The Cleveland Cavaliers forward said that the New York Knicks should have drafted Smith Jr. instead of Ntilikina, making everyone think that he was taking a shot at the Knicks' rookie.
However, James clarified that his comments were not against the rookie but against Phil Jackson. Jackson was the Knicks' president last season and he was fired before this season started. Still, New York Knicks players reacted to LeBron's comments. Kristaps Porzingis said the Knicks were happy with Frank while Enes Kanter made it clear he won't let anyone disrespect his teammates.
Postgame comments
New York Knicks almost beat the Cavaliers as they led by more than 20 points in the third quarter.
However, the Cavaliers bounced back and LeBron James was incredible. At the end, the Knicks were unable to hold their lead as they lost by three points.
During the first quarter of the game, LeBron James and Enes Kanter got into a scuffle. Once again, Kanter came to Ntilikina's defense as it was obvious that LeBron was trying to frustrate him.
Enes Kanter the dude in the friend group that actually wants smoke pic.twitter.com/V0n2TRm28Y

— Follow (@KofieYeboah) November 14, 2017
When the game ended, Enes Kanter still couldn't let it go as he had a few more words for the four-time MVP.
"I don't care what you call yourself - King, Queen, Princess - we're gonna fight," said Kanter, making fun of James' nickname.
The Knicks' big man should have just let it go as almost everyone agrees that his postgame comments were just too much. LeBron James also shared his thoughts about Kanter's comments, saying they were corny. There is no doubt that Enes Kanter is a great teammate, but he should know when to stop talking, especially after a loss.