Los Angeles Lakers lose against the Los Angeles Clippers, 108-92
In their first game of the regular season, Los Angeles Clippers win against the Los Angeles Lakers.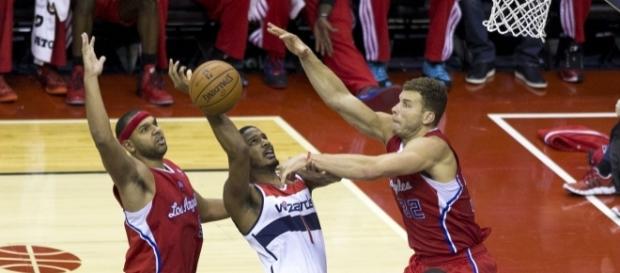 The 16-time NBA Franchise lost their season opener to LA Clippers, 108-92. Lonzo Ball, a 19-year old player from the Lakers, had a rough regular season debut. In an interview with the CBS Sports, Ball said that his team got blown out and that he didn't play too well garnering only three points during the game. He added that it was great to start out but all he cared about was winning. Unfortunately, they lost their game to the Clippers. Patrick Beverley's lockdown defense against the No. 2 overall pick from UCLA certainly played a part in his struggle. Nonetheless, this rookie could still be the future basketball star of the Lakers. The Clippers maintained their lead through the first quarter until the third scoring 27-19, 26-23, and 34-21.
Even though the Lakers managed to take the lead in the fourth quarter (21-29), it was not enough to fill the score gap. The Clippers then wrapped up their game with a 16 point advantage. The Clippers performed with a total of 40.7 percent field goals, 25.0 percent in the 3 point range and 60.9 percent free throws against the Lakers with 39.3 percent total field goals, 36.4 percent 3 point shots and 92.3 percent free throws.
Blake Griffin excels with double-double in opener
Blake Griffin led the Clipper's victory against the Lakers finishing with a score of 29 points (12-23 FG, 3-6 3Pt, 2-2 FT), 12 rebounds, three assists, and four turnovers in 33 minutes during the Thursday game against the Lakers. DeAndre Jordan trailed behind with a score of 14 points (5-10 FG, 4-4 FT), 24 rebounds, one assist, and one turnover.
Playing from the bench is Lou Williams, scoring 12 points (5-12 FG, 1-4 3Pt, 1-1 FT), three rebounds, six assists, and two turnovers. As expected, Griffin led his team to win despite Chris Paul's offseason departure. The eight-year veteran produced a double-double which helped the Clippers establish and maintain a comfortable lead throughout the game. Meanwhile, Jordan dominated the Lakers, excelling both on the offensive and the defensive glass by taking advantage of the vulnerable Lakers' frontcourt.
Brook Lopez of the Lakers scored 28 points
Despite the loss against the Clippers, Lopez managed to score 28 points (6-11 FG, 2-5 3Pt, 5-7 FT), six rebounds, two assists, and one turnover in 28 minutes. Followed by his teammate from the bench Jordan Clarkson with a score of 18 points (7-16 FG, 2-3 3Pt, 2-3 FT), 2 rebounds, two assists, and three turnovers. Likewise, Larry Nance Jr. scored 14 points (7-11 FG, 0-0 3Pt, 0-2 FT), 12 rebounds, and three turnovers. After spending five frustrating seasons with the Nets where he battled injuries and fought for playing time, Lopez might have found the perfect team to show his talent. With Lonzo Ball on the squad, he could expect to receive numerous shot opportunities from the young guard. #Blake Griffin #Los Angeles Clippers #Los Angeles Lakers