Wiley signs with Nets and Maccabi Tel Aviv offers Cole one year contract
Nets sign Wiley to two year contract and Cole contemplating on Maccabi offer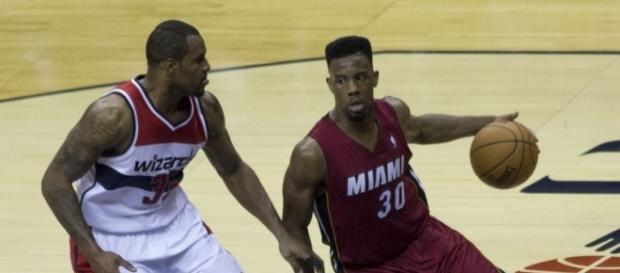 Training camp is set to begin next month as teams are finalizing their roster spots for next season. The NBA offseason has been an exciting one for sure with numerous all-stars changing teams, new rules for improve game flow, and a new schedule to minimize resting of players. The offseason is coming to a close, yet the NBA universe is still waiting on the Kyrie Irving and Carmelo Anthony drama. Here are some updates on the NBA free agency:
Jacob Wiley signs two-way contract with Nets
The Brooklyn Nets are finally starting their rebuild in the right way this offseason, dropping off huge contracts in Brook Lopez for draft picks and prospect players.
They just recently shipped Brook Lopez to the Los Angeles Lakers in exchange for D'Angelo Russel and a couple of NBA draft picks. They now want to rebuild slowly but surely and turn away from the win now mind set after that disastrous Garnet, Pierce and Johnson era a few years ago.
RealGM Staff report has reported that the Nets have signed forward Jacob Wiley to a two-year contract this offseason. He will likely spend most of his time in the NBA G-League with the teams G-League affiliate and could see some minutes if a key player or two get hurt. Wiley is only 22 years of age and will have the chance of his life to have a shot to play in the NBA.
Norris Cole gets offer from International team
David Pick has reported that Norris Cole has received a seven hundred thousand dollar contract from the Maccabi Tel Aviv this offseason.
Norris Cole was drafted in the 2011 NBA draft with the 28th overall pick by the Chicago Bulls, but his rights were then traded to the Minnesota TImberwolves and then to the Miami Heat. He will enter his seventh season next season in the NBA if he decides to reject the offer.Norris Cole has had a great run with the Miami Heat with #LeBron James, Dwayne Wade, and Chris Bosh winning two championships together before being traded to the New Orleans Pelicans. Last season he only played 13 games for the #Oklahoma City Thunder. He has career averages of seven points, 0.1 blocks, 0.8 steals, 2.7 assists, and two rebounds while shooting 40.7 percent from the field, 32.4 percent from beyond the arc, and 74.3 percent from the charity stripe.
Norris Cole has had a great run in the NBA with the Miami Heat with LeBron James, Dwayne Wade, and Chris Bosh winning two championships together before being traded to the New Orleans Pelicans. Last season he only played 13 games for the Oklahoma City Thunder. He has career averages of seven points, 0.1 blocks, 0.8 steals, 2.7 assists, and two rebounds while shooting 40.7 percent from the field, 32.4 percent from beyond the arc, and 74.3 percent from the charity stripe. This offseason could be a big turning point in Coles career as he now seeks to play abroad in Israel. #Maccabi Tel Aviv