Silver changes schedule, Beasley to the Knicks, and Smith joins Under Armour
Changes have been made to the NBA schedule, Knicks closing in on Beasley and Under Armour signs new talent.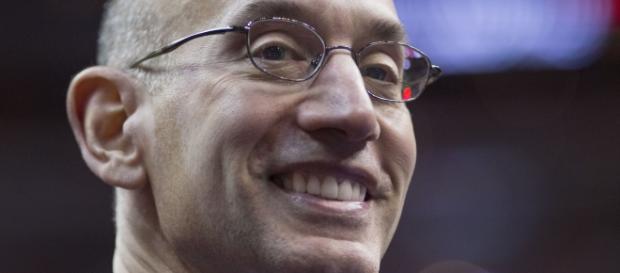 The offseason is coming to an end and the teams are finalizing their roster for next months training camp, the only drama left would be the Kyrie Irving and #Carmelo Anthony controversy which has not yet been resolved. While teams work their way to a better roster #NBA executives also make changes to NBA schedule for a better season this October. Here are a couple of new updates on the NBA world:
NBA changes schedule for next season
Year after year we have heard teams complaining of how rough the schedule has been in the NBA regular season, it not only hurts players but it also hurts the fans as teams have no choice to rest star players to avoid fatigue and injuries.
The arguably absurd schedule of the NBA last season also had a lot of backlashes from television partners as certain players did not play in high profile matches last season thus sinking ratings for highly anticipated NBA games. But this offseason Adam Silver directly addresses this problem as Brian Windhorst of ESPN has reported that numerous changes have been made to next years schedule. This move will likely protect televisions partners from resting star players and players from injuries.
The new schedule announced this offseason features a few things, no more games four games in five day stretches, back to back games have been lowered by 40, reduced single game road trips. This move by the NBA will surely be a great one as it obviously benefits almost everyone in the NBA scene including outside stakeholders.
As the regular season gets closer we now have two major changes, the schedule and new rules to improve game flow. We will surely be in for a treat next season.
Beasley could sign with the Knicks
With the Carmelo Anthony trade this offseason being inevitable the Knicks will surely be very thin at the small forward position next season. Knicks organization has noticed that and directly went to work, as Michael Scotto of NBA Basketball Insider reported that the New York Knicks and Michael Beasley are nearing a one year contract for next season. Beasley was drafted 2nd overall by the Miami Heat in the 2008 NBA Draft. He has had his up and downs in the NBA but all the disappointments never waived his confidence in his game, he has played for Miami, [VIDEO] Minnesota, Phoenix, Houston and last season for Milwaukee. He has career averages of 12.6 points, 0.5 blocks, 0.6 steals, 1.3 assists, and 4.7 rebounds while shooting 34.7% from the field and 34.7% from beyond the arc. #under armour