Several NBA teams will have new uniforms next season
Six NBA teams recently unveiled their newest jerseys: How do they look?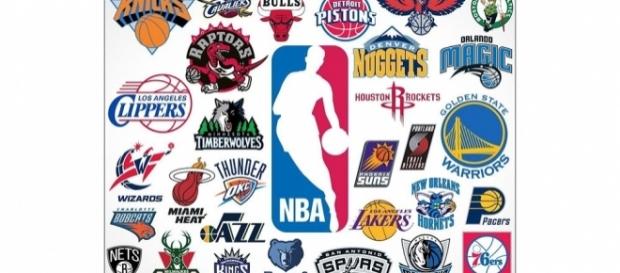 With the transition from Adidas to Nike, several NBA teams have already unveiled their new uniforms for the upcoming 2017-18 NBA season. According to ESPN, there will be no more home and road uniforms. The home team picks the uniform they want to wear, and the road team will adjust to provide contrast.
But not all teams will have new designs. At least eight teams have already confirmed that they plan to unveil throwback uniforms: Atlanta Hawks, Golden State Warriors, Indiana Pacers, Los Angeles Lakers, Miami Heat, Milwaukee Bucks, New Orleans Pelicans, and Phoenix Suns.
In addition, the NBA has approved and permitted teams to wear a corporate advertising patch, though it is not required.
As of this writing, 12 teams have already voiced their intent to wear these patches. So far, a total of six teams have shown their new jerseys, let's check them out.
Milwaukee Bucks
Last Thursday, the Milwaukee Bucks announced that they will partner with Harley-Davidson. This is the reason their latest jersey will bear two logos: Nike and Harley-Davidson. Aside from these two logos, the Bucks' jersey virtually has no significant alterations. Yet, looking closely, the logo was removed from the front collar and the fabric looks different.
Side-by-side comparison of Bucks' old and new white uniforms (with annoying numbered graphics on new image, sorry). pic.twitter.com/ZYLPjlhI3q

— Paul Lukas (@UniWatch) August 10, 2017
Los Angeles Clippers
Today, the Los Angeles Clippers unveiled their latest jersey which looks cleaner and more prominent.
According to CBS Sports, the Clippers' shorts have very thin red stripes while the association edition has two streaks of red and blue. Overall, this is a big improvement compared to their previous jersey.
The Icon » Redefining the Future. pic.twitter.com/Ip31qXqQC1

— LA Clippers (@LAClippers) August 11, 2017
The Association » Honoring our Heritage. pic.twitter.com/WXEEX4o4oQ

— LA Clippers (@LAClippers) August 11, 2017
New Orleans Pelicans
The New Orleans Pelicans indeed listened to previous comments on their jersey, making the letters bigger and bolder. Aside from this change and the Nike logo, no other changes can be seen. The Pelicans unveiled two jerseys last Thursday. However, they are expected to come up with additional designs during the offseason.
Side-by-side comparison of Pelicans' old and new white jerseys. pic.twitter.com/wqhFmmi2UU

— Paul Lukas (@UniWatch) August 10, 2017
Toronto Raptors
The Toronto Raptors will stick with their red and white jersey, almost identical to their last uniform.
The only prominent, distinguishing marks are the two logos: Nike and corporate sponsor Sun Life.
Better look at one of the Raptors' new Nike jerseys pic.twitter.com/uZUqSUK63M

— Josh Lewenberg (@JLew1050) August 11, 2017
Phoenix Suns
Considered to have one of the best-designed jerseys in the league, the Phoenix Suns will totally scrap the old design in favor of a new, plain text design with the Nike logo on the right shoulder. The purple uniform will have the "PHOENIX" text, while the white jersey will carry the word "SUNS."
Side-by-side comparison of Suns' old and new white uniforms. pic.twitter.com/fa7kRHsRud

— Paul Lukas (@UniWatch) August 10, 2017
Side-by-side comparison of Suns' old and new purple uniforms. pic.twitter.com/YLwFR9fa1V

— Paul Lukas (@UniWatch) August 10, 2017
Minnesota Timberwolves
Gone is the signature font. The Minnesota Timberwolves are going to wear a totally different uniform next season. With the Nike and Fitbit advertising patch, the Wolves' newest jersey look completely different. Plus, the new blue jersey fits the player's body. One thing, though: the neon green is gone.
Side-by-side comparison of old and new Timberwolves uniforms. pic.twitter.com/Z1e5Y6dUwY

— Paul Lukas (@UniWatch) August 10, 2017
Side-by-side comparison of Timberwolves' old and new blue uniforms. pic.twitter.com/t30ueTxCzM

— Paul Lukas (@UniWatch) August 10, 2017
Click to read more
and watch the video
or