Knicks, Wizards, and Raptors acquire young solid players
Hayes, Sloan, and McDaniels agree deals with NBA teams for next season.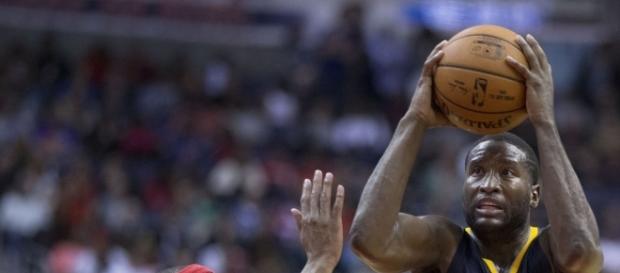 NBA is changing more and more as the time passes, this offseason we have seen numerous changes from in-game rules and the regular season schedule. We have seen so much drama this offseason with a number of NBA All-Stars changing teams, Kyrie Irving and Carmelo Anthony have not even been traded yet. Here are a couple of updates on young blood joining the NBA:
Nigel Hayes join the New York Knicks
Adrian Wojnarowski of NBA ESPN has reported that Nigel Hayes has agreed to a partially guaranteed deal with the New York Knicks [VIDEO] this offseason. Hayes is 22 years old forward who played college ball in Wisconsin for the Badgers.
He had great success in college as he earned Big Ten All-freshmen team and won the Big Ten sixth man of the year. In his junior year, he led the Badgers in points with 15.7, assists with three and free throws attempted with 258. He had total college averages of 12.4 points, 0.4 blocks, 0.9 steals, 2.1 assists, and 5.3 rebounds while shooting 44.6 percent from the field, 33.2 percent from behind the arc, and 66.6 percent from the free throw line.
This move by the Knicks will help them add depth in the forward position because once Carmelo Anthony Departs they will need a lot of scoring from their wing players and Hayes could fit very well. He will have the chance of a lifetime in playing for the Knicks next season to showcase that he deserves to play in the NBA.
Donald Sloan agree to one year contract with Wizards
Sham Charania of The Vertical has reported that Donald Wayne Sloan and the Washington Wizards have reached an agreement to a one-year deal this offseason.
Sloan went undrafted in the 2010 NBA Draft and later on played all over the world:
2010-2011 Reno Bighorns (NBA D-League)
2011 Barangay Ginebra Kings (Philippine Basketball Association)
2011 Erie Bayhwaks (NBA D-League)
2011-2012 Atlanta Hawks (NBA)
2012 New Orleans Pelicans (NBA)
2012 Erie Bayhwaks (NBA D-League)
2012 Cleveland Cavaliers (NBA)
2013 New Orleans Pelicans and Sioux Falls Skyforce
2013

#Guangdong Southern Tigers

(

#Chinese Basketball Association

)
2013-2015 Indiana Pacers (NBA)
2015-2016 Brooklyn Nets (NBA)
2016-2017 Guangdong Southern Tigers (Chinese Basketball Association)
He has played all over the world from the NBA to the Philippines in South East Asia. He has experience and now he has another chance of proving that he indeed deserves to play in the NBA. He has played a total of 218 games in the NBA and has averaged 5.5 points, 0.4 steals, three assists, and 2.1 rebounds while shooting 40.9 percent from the field and 31 percent from the three point line. #Nba D League