'This Is Us' Season 2 Episode 11: What to pay attention to
'This Is Us' Episode 11 will be aired January 9 in what is set to be the first episode of 2018.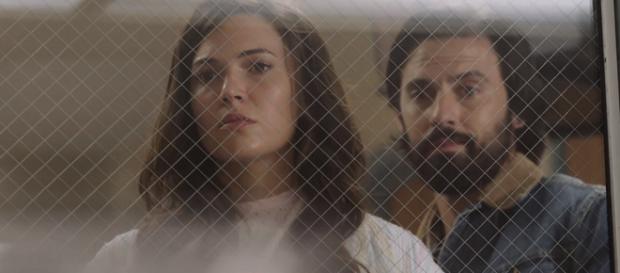 For those who have developed a special interest in watching a well-written TV series drama, January 9 must be pinned down on the calendar. NBC is about to start airing the second chunk of "This Is Us" Season 2. Despite being a relatively new show, "This Is Us" has gained prominence due to its unique set of features. A raw narrative plot with little filters attached to it secured a winning recipe for this particular show.
At a first glance, it may seem that this show has nothing special in it but the very simplicity of the whole narrative concept it is based upon does all the tricks. The innovative part is represented by the temporal digression technique, an element that feeds up the unpredictable character of the story.
The overall relationship within Pearsons nest
After more than a season and a half, 'This Is Us' has produced some worth-following direction and characters. Some of the unknown parts are to be solved during the next episodes, while some won't get a final go up until Season 3.
"This Is Us" presents how things have been developing for the Pearson family over an almost four decade time-stretch. All the ins and outs are subject to debates, twists, arguments and, inevitably, a fair portion of consequences.
Season 2 Episode 10 left the audience with a flurry of questions floating around. The tension reached a boiling point, and with so many threads unfolding it's interesting to watch if that apparent previous balance will be given another go.
Jack's death and Kevin meltdown are the hotspots
For those familiar with the intricacies of the narrative, the mystery that's been revolving around Jack Pearson's death led to a series of theories. Still, there are little hopes to see this mystery solved by the end of Season 2.
Once the camera got deeper and closer to the main character, some interesting things emerged, especially regarding Kevin Pearson. The past returned to haunt him and, eventually, Kevin went off the rails while struggling to cope with an opioid addiction and a drinking problem. A star of a famous sitcom called 'The Manny,' Kevin went from agony to ecstasy and vice versa at a staggering pace. The relationship with his siblings. Randall and Kate. seem doomed at the moment, especially after his latest stunt that ended with him being put under arrest.
Kevin and his future trajectory is a worth-watching subject.
The third direction that can deliver a strong emotional package is how Rebecca Pearson will fit in the narration next. An apparent neutrality hands Rebecca the weighting factor part.
Episode 11 of Season 2 may follow a different path, at least for a while. Called 'The Fifth Wheel' it will be aired on January 9. According to the IMDB short description, it'll be picturing a summer family vacation orchestrated by Jack. But, that's where all the clues end.
Click to read more
You will watch a video to read the news
or