Chip and Joanna Gaines of "Fixer Upper" shared some exciting news today! It turns out that the couple is expecting their 5th child together. They recently shared that this would be their last season of "Fixer Upper" and the fact that they have another baby on the way is going to make it where they are going to be pretty busy.
The couple shares the happy news
E! Online shared the happy news about Chip and Joanna Gaines having another baby. They shared a cute picture on Instagram that makes it look like they are both expecting a child and teased the fact that they will now be a family of seven. That is a pretty big family, but they seem really excited about the news.
Joanna Gaines actually already has a baby bump showing off. She didn't share how far along she is just yet, but you can tell that she didn't just find out the news. You can easily assume that this means that she is probably through her first trimester already.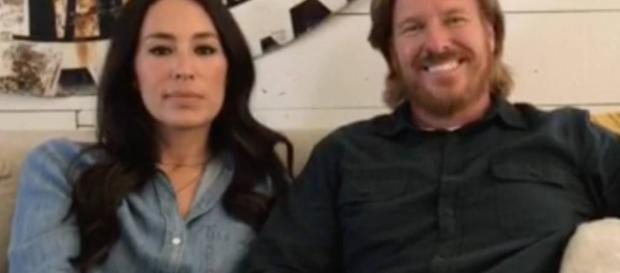 What is next for this couple?
Obviously, one thing that the couple has going on is this new baby on the way. Today shared a few months ago that they are sharing the reason that they have decided to quit their show. It is a bit crazy that they would give up on something that is so successful, but they decided to do that for some reason.
At the time, Joanna Gaines shared saying, "We're entrepreneurs at heart, so we'll always be looking forward to what's next.
As it relates to TV, you just never know." This could mean another show is on the way, but they just aren't telling fans that just yet. You know that everyone would watch whatever they decide to do next. She also shared that they were going to enjoy their break. Well a new baby at home isn't going to be much of a break for them.
They were actually filming for about 11 months out of the year, which kept them really busy. Chip shared more saying, "I realized the show was demanding time from me, and I needed to be giving it to our businesses, to our relationship and my family." It sounds like they knew that taking a break from the show was the best thing for them.
Now, they have another baby on the way and that is going to keep them really busy. Chip explained that they wanted to stop while they were in a good place and not too exhausted from working non-stop. The fans love that they are doing what is best for them.
Are you shocked to hear that Chip and Joanna Gaines are expecting another child? Do you feel like this could be part of why they quit their show? Sound off in the comments below on your thoughts.