'Sister Wives' star Janelle Brown's shocking weight loss
One of the stars of the TLC television series 'Sister Wives' has recently lost a lot of weight.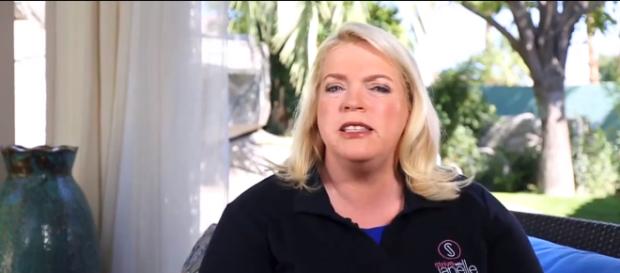 Janelle Brown who is one of the wives of husband Kody Brown has recently debuted a new slimmer look. The TLC reality television star is excited to share her new slim look on the new season of "Sister Wives" which is set to air in January of this year.
Many fans of the show were worried that "Sister Wives" wouldn't be renewed for a new season as they thought TLC would cancel it. These people thought this because there had been no news on the show being renewed by TLC for months even though other TLC series' such as "I Am Jazz" were getting renewed.
When did Janelle Brown start this weight loss journey?
Janelle Brown in the last couple of years has been dedicating herself with not just exercise but also healthy eating as well. When TLC asked Janelle about her getting healthier in a video, she said: "You know, I've been making some big changes in my life — trying to get myself healthier and my kids healthier." In the same video, Janelle then talked about how the Brown's family food budget has gone down because they are eating healthier foods by saying "I've seen our overall health improve, I've seen our grocery budget go down."
Well, it is safe to say that this wife of Kody Brown is really motivated to get back into shape for not just the new year but also for the rest of her life.
If for some reason you find yourself on Janelle Brown's Instagram page you will one hundred percent be shocked at how much different she looks now to a few months ago. To show you her new slim look I've attached one of her Instagram posts below so you can see what all of the fuss is about. It is worth saying that if Janelle continues her diet and exercise routine throughout this year, she should be in the best shape of her life.
What are the Brown family up to now?
If you have been a fan of the TLC reality television show "Sister Wives," for a while now, then you would know that this family is hardly ever out of the drama.
For example, the new season of the series is set to debut in January, and the trailer that was released for the show is very dramatic.
In the teaser you see the Brown family return to Utah to march for the legalization of polygamy relationships. Overall, the Brown family have seemed to be very busy as of recently. First, with Janelle's weight loss and now with the new season of the show, it is safe to assume that this family will always be in the spotlight for something whether it be good or bad.
To keep up with this family, you can follow them on their social media accounts, and you can also watch their controversial Television Series "Sister Wives."
Click to read more
You will watch a video to read the news
or