Kailyn Lowry hints that she and Chris Lopez are back together
The 'Teen Mom 2' star says that things might be working out for the pair beyond co-parenting.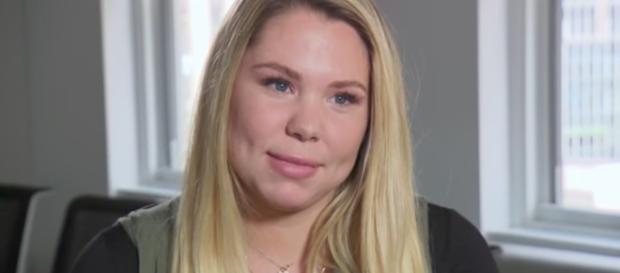 Kailyn Lowry's romantic life has admittedly been somewhat of a mess over the past year. After divorcing from her ex-husband Javi Marroquin, it was alleged that the mother-of-three had been having a relationship very quickly after they separated. Javi was so upset at the idea that he actually broke into his old home, looking for evidence that Kail was, indeed, in a relationship with someone else. While he didn't necessarily get his answer, he did get served with a PFA (Protection from Abuse) from Kailyn and her lawyers.
News broke not long after Javi's antics and their divorce that Kailyn was, indeed, expecting a baby with a mystery man. It took Kail a while to reveal his identity, but she finally confirmed that the father of her youngest child (nicknamed "Baby Lo" for now) is chris lopez, a fellow student from Delaware State University.
Are they or aren't they?
According to Kailyn, she and Chris Lopez aren't "necessarily not together." She recently issued that confusing statement about the state of their relationship to Radar Online, saying that things were going well and that they seem to be in a good place. Originally, Kailyn was reticent to reveal the paternity of her third child's baby due to the fact that she was unsure how much he would participate in the child's life. However, it seems that scheduled visits are going well and the pair may be giving things another shot. It was reported that Chris Lopez wasn't necessarily interested in a long-term relationship with Kail and that for him, it became a "relationship of convenience." However, he has neither confirmed nor denied this.
What about Dom?
Those who follow Kailyn Lowry on social media know that the mom-of-three recently stated that she was dating a woman named Dom. She even posted a photo of the woman wearing a necklace reading "Kailyn" and holding "Baby Lo" with the caption, "Daddy Dom." This, however, seemed to be a stab at her ex-husband, Javi Marroquin, who was recently pictured holding cast member Briana DeJesus' baby, Stella, with the caption, "Daddy Javi." Kailyn has often toyed with the media, especially when it comes to her love life. For a while, she insinuated that she and good friend Becky Hayter were in a romantic relationship with one another when that actually wasn't the case at all. Likely, she is simply teasing the media again with her "Daddy Dom" references and calling the woman her "girlfriend." #CelebrityTV
Click to read more
and watch the video
or