'Days of our Lives' spoilers: Ben Weston is returning this month
'DOOL' spoilers reveal that Robert Scott Wilson will make his return on Sept. 25.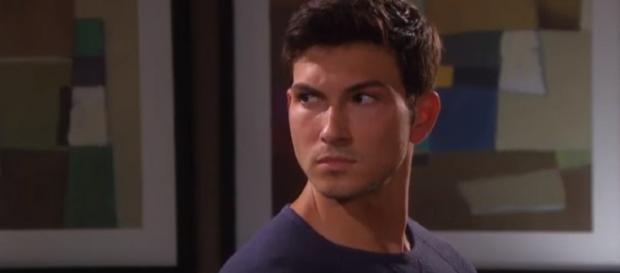 "Days of our Lives" spoilers reveal that actor Robert Scott Wilson is returning to Salem very soon. That's right, crazy Ben will be back on "DOOL" before the month is over, and he's sure to cause drama for many Salem residents, especially his former wife, Abigail. The actor confirmed that he would be making his daytime comeback on September 25, and it seems that the storyline will be a juicy one.
Ben returns to Salem on September 25
According to the latest "#Days Of Our Lives" spoilers, it appears that Ben's return could have something to do with Will returning to Salem as well. As many "DOOL" fans will remember, Ben was the person who murdered Will, as well as a handful of other Salem residents like Serena and Paige.
However, Ben's return is a bit of a mystery as well. When viewers last saw the necktie killer he had seemingly been burnt after Abigail (then Kate Mansi) tied him to a bed and lit him on fire. Ben's presence in her life is what drove Abigail into her mental illness and ultimately caused her to fake her death.
Will Ben crash Abigail and Chad's wedding?
If Ben returns will he be the unexpected wedding guest that shows up and shocks everyone at Sonny and Paul and Abigail and Chad's double wedding? Ben may want to get revenge on Abby and Chad, and he likely also still believes that their son, Thomas, is his son. This could also put the baby boy in danger if Ben begins to cause chaos on "Days of our Lives" yet again.
New flashbacks of Will's murder were reportedly filmed
Meanwhile, "Days of our Lives" spoilers and rumors are circulating that it is possible that Ben will only return in flashbacks, as it's rumored that some of Will's murder scenes have been re-filmed for flashback purpose to include actor Chandler Massey instead of actor Guy Wilson, who last held the role of Will Horton.
These scenes could help explain exactly what happened to Will and why he is back now after being killed by Ben nearly two years ago.
Will and Lucas come face to face
No matter how "Days of our Lives" decides to handle #Ben Weston's return, "DOOL" viewers will surely be tuning in and setting their DVRs so that they don't miss a minute of any of the drama. The storyline will seemingly begin this week as fans will get their first glimpse of Will Horton back in Salem when he appears to his father, Lucas Horton, while he's suffering an emotional breakdown at St. Luke's church. It seems that Lucas could think he's hallucinating the image of his son, and since his drinking has been out of control since Adrienne (Bonnie) broke his heart, he may chalk it up to an alcohol induced vision. #Robert Scott Wilson