'Real Housewives of Atlanta': NeNe Leakes in ugly encounter with fan at the airport
Don't miss our Facebook page!
Like Blasting News page on Facebook: we will keep you updated with all the latest news.
Comics Books Resource just announced that the previously planned "Batman Beyond" live-Action Movie is canceled. The report said writer Boaz Yakin backed out, because "his heart was not in the project."
Yakin has worked on the script for "Batman Beyond" with Alan Burnett and Paul Dini. But the writer told Comics Books Resource that he did not want to do it. He previously has written for movies, such as "Now You See Me" and "Prince Of Persia: Sands Of Time."
He added that this decision might have hurt his career, but he considered this point as the time when he thought he wanted to do something but did not want to do it. It will remain as part of his unfinished work.
'Batman Beyond'
The early 2000s would have inspired this Batman franchise hit animated series of the same name. It delved on the idea of an interim time when the superhero existed.
It told the story of a teenage alter-ego named Terry McGinnis, 20 years after the original Batman was last seen in Gotham City. McGinnis met Bruce Wayne as a recluse several years before he decided to become the new Caped Crusader. Some new villains appeared in the series.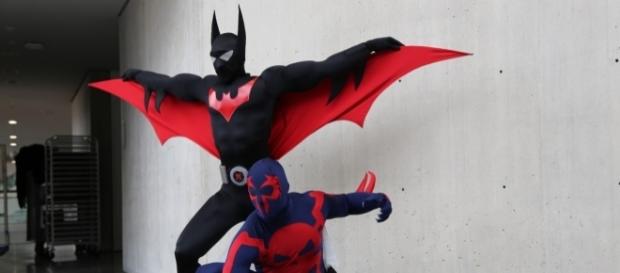 According to the website, it was particularly during the timeline between "Batman and Robin" and "Batman Begins." The latter featured a Darren Aronofsky-helmed superhero. It is also considered the continuation of "The New Batman Adventures" and "Batman: The Animated Series."
"Batman Beyond" aired on television from 1999 to 2001. It featured a unique form of the DC comics superhero, with a body that was made slimmer and the bat logo on his chest was turned into a red color.
The first pitch
The production of the live-action movie adaptation was first publicized in 2015, with writer Yakin signed up to make the script. The team was planning to make it like Sam Raimi's Spider-Man. However, they would have added a much darker, teenage version of the superhero, set with a futuristic and cyberpunk theme, IGN reported earlier.
Now that the report from Comics Books Resource has confirmed its cancellation, fans will have to drop a DC-inspired movie off their list.
However, the Warner Bros stand-alone movie for the Caped Crusader is still in the works.
Filming for this standalone movie will reportedly begin next year, according to an earlier report in Blasting News. But similar with the dropped franchise, it is also encountering problems with the casting, since there are rumors that Ben Affleck will not be coming back to reprise the role.
Click to read more
and watch the video