'Wanna One' debuts this month with new album, set to appear on various shows
YMC Entertainment's new idol group, 'Wanna One', is gearing up for the biggest K-Pop debut this year.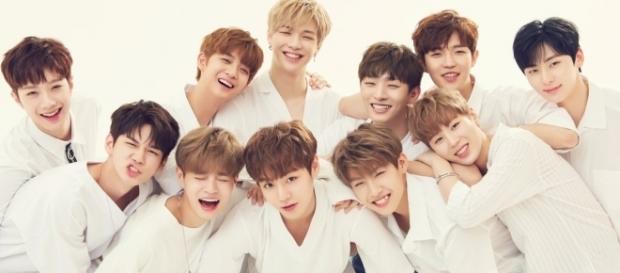 The biggest and most anticipated South Korean idol group debut will be happening this month. The newest K-pop act, #Wanna One is gearing up to officially introduce themselves with the release of a new album.
Mini album details
#YMC Entertainment has started releasing sets of teasers featuring each member of the new idol boy group called Wanna One and revealed two concepts for their new title tracks, "Energetic" and "Burn It Up." The boys are preparing a new mini album, which will have a total of seven songs, include four new songs and two main tracks.
The new K-pop idol boy group is set to officially make their debut in South Korea's music and entertainment industry on August 7 with the reveal of their mini album called "1x1=1 (TO BE ONE)".
Three of the songs that will be included on their debut album were already revealed and performed in Mnet's idol survival program, "Produce 101" Season 2. These three songs are "Always," "Never," and the show's theme song "Pick Me," and each will be sung in the group's distinctive version.
The upcoming mini album, "1x1=1 (TO BE ONE)" has been scheduled to release on August 7 at 6:00 PM (KST). YMC Entertainment will be releasing a digital version of the mini album as well as a physical version, which will exclusively include two more songs.
Shows and promotions
To further promote their debut showcase, Wanna One is set to appear as a guest on some South Korean variety shows, and they have already confirmed their upcoming appearance on an episode of KBS's talk show, "Happy Together." As of today, there have already been four teasers released for their special participation in "Happy Together."
"Happy Together 3" will be the group's first ever guest appearance on a variety show. However, before their official debut, YMC Entertainment has already created a reality show solely for the group titled "Wanna One Go!" The said reality show will premiere on August 3 at 7:40 PM (KST).
Wanna One is a product of Mnet's "Produce 101" Season 2, which consists of the 11 final winners who were chosen among 101 aspiring trainees. Entertainment experts are predicting the new idol group to be bigger and better than I.O.I, which was a girl group created from the first season of "Produce 101."
This is because shortly after the announcement of the winners from the Mnet show, the group was immediately signed on to various endorsement deals. Some members who are official members of other idol groups have agreed not to participate in their original group's promotions for one year so they can solely focus on YMC Entertainment's new group. #kpop