'Teen Mom 2': Briana DeJesus accused of being racist during scene with daughter
The 'TM2' star is catching heat online for a recent conversation about race with her young daughter Nova.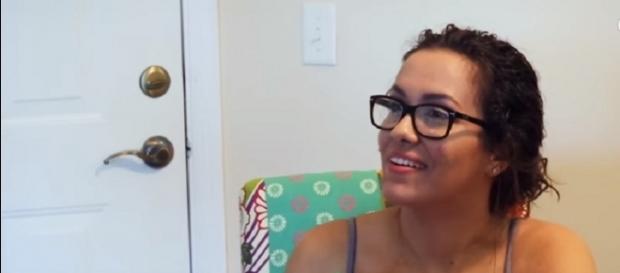 "Teen Mom 2" star Briana DeJesus is being called out by some fans for being a racist. The MTV reality star was seen in a recent episode of the reality series revealing that her young daughter, Nova, is getting to an age where she's beginning to notice the difference between her and other children that have different skin colors. Briana says Nova is upset about the way her hair looks and even about the color of her skin. The mom was then forced to have a serious talk with her daughter about race, and the differences between people.
Briana takes heat online
Briana DeJesus reportedly told her daughter Nova about "white girls" and how they look different than she does.
"#Teen Mom 2" fans immediately began calling out Briana for using the term "white" instead of "Caucasian," claiming that her comments were racist and insensitive. DeJesus took to her social media account to fire back, revealing that Nova would have never understood the term Caucasian. Briana, a Puerto Rican woman, says that she is not racist. She had a child with a black man, and claims that her number one goal in life is to "marry a white boy," still not using the term "Caucasian."
DeJesus thinks it's blown out of proportion
It looks like some fans may have gotten a bit too sensitive over Briana DeJesus' talk with her daughter Nova. However, to many people in the country, terminology is everything when speaking about race, gender, and sexual orientation. While the "Teen Mom 2" star seemingly didn't mean to offend any of the viewers, it seems clear that she doesn't want to apologize for something she believes was blown way out of proportion to begin with.
Chelsea Houska offers comfort to her co-star
As many of the "Teen Mom 2" stars know, fans will always find something to pick on when it comes to the stars of the show. Whether it's their life choices, appearance, relationships, or even parenting. Briana DeJesus' co-star Chelsea Houska took to social media to comfort the MTV mom after the backlash, revealing that fans will "always" find a reason to hate on the girls. Meanwhile, the other "TM2" stars Kailyn Lowry, Jenelle Evans, and Leah Messer know this all too well.
The 'TM2' girls know about online haters all too well
Kailyn is currently getting heat online for welcoming her third child with her third baby daddy, while Jenelle has the same issues, as well as her parenting skills under a microscope at all times. Meanwhile, Leah Messer has two divorces under her belt, and a stint in rehab that fans love to throw in her face from time to time. Fans can watch more of Briana DeJesus' journey on "Teen Mom 2" Monday nights at 9 p.m. on MTV. #Celebrities #Reality TV