Taylor Swift recently deleted the content on her website and posts on all her social media accounts. After few days of being silent from her social media accounts, the "Shake-it-off" singer has uploaded a Video Clip on Monday on her Instagram and Twitter page, in which made many fans speculate about the possible release of the singer of a new song. Fans are suggesting that the video uploaded was believed to signify a new music on its way.
According to the report released by WRCB TV, the singer is possibly going to release the new single on the same day of the "big solar eclipse."
The video uploaded appears to be a 'reptilian tail'
Many fans are excited for Taylor's return in the music industry with a new song, as the song writer-artist brought on Monday an incredibly cryptic and probably the most mysterious video. The clip looked like a snake's tail popping up on her social media page.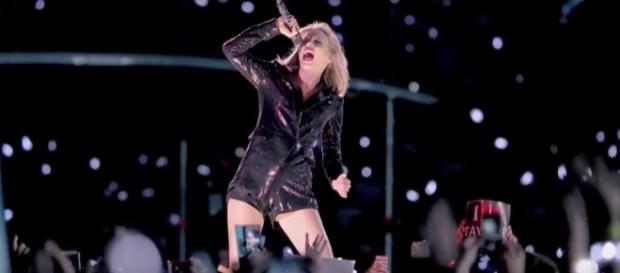 Many are saying that the tail may have something to do with all the emoji comments on Taylor's social streams last year. The snake emojis have begun to use by anti-Swifties after months of scandals and issues with various celebrities including her ex-boyfriend Calvin Harris, Katy Perry, and Kim Kardashian and Kanye West.
Taylor has been asked about the explanation behind the video clip, but the artist has not responded, leaving her fans and critics alike to make up their own minds about the message she was sending.
While some fans are guessing of a new single, other fans are guessing of Taylor's tracking down an entry on the music rights site HFA, with a new track under the singer's name tilted "Timeless."
Is Taylor Swift reclaiming the 'snake' title?
On the other side, many fans are still suggesting a deeper meaning behind the "snakey" video clip. The video which already has more than 4.4 million views, shows a reptilian tail moving around. Fans are now waiting for Taylor's statement regarding the matter.
Regardless of the meaning of the video clip, US Weekly magazine confirmed the release of Taylor's next album. Several hours after the video was uploaded, the US magazine claimed to have inside knowledge about the upcoming single of the singer.
According to the magazine's source, the first single from Swift's sixth album will be released on Friday, followed by a music video and a performance at the MTV Video Music Awards on Sunday. "She is secretive about the new song, but the album is going to be a good one," a source reportedly told the magazine.