New 'General Hospital' August 7 to August 11,2017 spoilers revealed by ABC
Ava's in a very bad state. Finn starts to get very suspicious about the story he's received and more.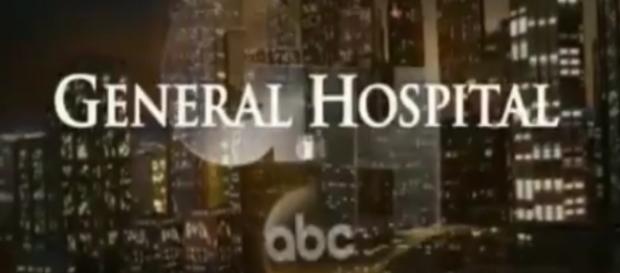 Hey, "General Hospital" fans. It turns out that Ava will find herself in quite a mess in these upcoming #August 7 to August 11, 2017 episodes. Also, Finn will start to feel like he's not getting the whole story. Jason will end up questioning Griffin and more. These spoiler scoops are from ABC by way of Soaps.com
A few questions
In the Monday, August 7 episode, Jason will have a scene with Griffin. Apparently, Jason will have a few questions that he wants to ask him. What will these questions be? That's the big question for this storyline. It certainly sounds like a situation that could get pretty intense.
Next, they revealed that we'll see Kiki go ahead and step up.
They didn't reveal for what? So, that's a lingering question for this plotline. Elsewhere, Hayden will have a scene that sounds pretty interesting. They say that she is going to seek out a kindred spirit for some advice. Who will this kindred spirit be? What kind of advice will Hayden be looking for? Those are a few questions for this scenario. It sounds like it could be pretty intriguing.
Monica's blessing
In the Tuesday, August 8 episode, Finn will get some very good news. They say that Finn will receive Monica's blessing. Next, they revealed that Carly will take a very humbling position by deciding to swallow her pride about something. They didn't reveal what that something is. So, we'll have to wait until this episode airs to see what that's all about.
In the third scoop, they mentioned that Olivia will have a scene that doesn't feature her in the best of situations.
Apparently, she will run into some heavy difficulty with something. The folks at soapcentral.com had something to add to this but not much. They said some trouble is going to find her. What will this trouble entail? That's the burning question for this plotline. It certainly sounds like it will give us some very drama-filled scenes, to say the least.
A lasting impression
In the Wednesday, August 9 episode, Kiki will be quite busy with something. They tell us that she's going to make a lasting impression. Unfortunately, they didn't elaborate any further about this storyline. So, we'll definitely be looking to see who she makes this big impression on. Elsewhere, we're going to see Felicia in a positive-sounding state of mind. They tell us that she's going to do something that makes her feel like she's a teenager again. Why will she feel so vibrant? It certainly sounds like an interesting storyline.
Happy for Dillon
The third scoop reveals that Valerie will be in a good mood in this episode.
Apparently, she will be happy for Dillon's current situation.
The Thursday, August 10 episode will feature Finn not in a good state of mind because he will feel like he's been deceived by someone. In a different scene, Scott will start to have doubts about something or someone. They didn't specify what these doubts will be about. In the third teaser, they say Ava will not be doing very well because she will be an absolute mess!
Testing the limits
In the Friday, August 11 episode, the week will cap off with Finn starting to suspect that he hasn't been getting the full story from his sources. Elsewhere, Scotty will be testing the limits of his luck. Lastly, Dante will be very busy trying to find a resolution for something. We'll have to tune in to find out what this resolution is for. Stay tuned. #General Hospital