'Mama June: From Not To Hot' returns on air for Season 2
WE network has ordered another episode for the series which is slated to premiere on air by 2018.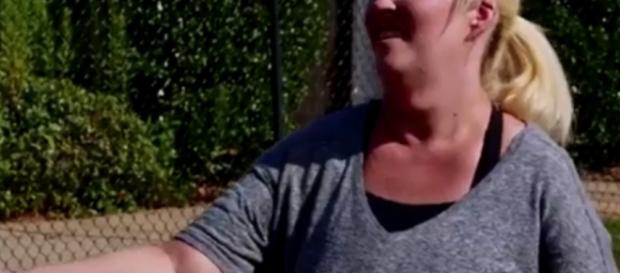 The news has finally been confirmed that "#Mama June: From Not To Hot" is coming back to the WE network for another season. It was learned by Deadline that the network has ordered another ten episodes that series' fans can enjoy really soon.
This WE TV hit series which features the 37-year old reality star Mama June is expected to return to the air early in 2018. The announcement was made official by the network on Monday.
All new episodes of the new season
According to Deadline, "#Mama June: From Not to Hot" will have ten new episodes in the new season. The storyline will still center on Mama June as she strives to get back to her life during the tough year she faced that caused her to lose hundreds of pounds.
It was also revealed that the second season will also focus on Mama June's daughter, Lauryn "Pumpkin" Shannon. Some details have been revealed that Pumpkin's pregnancy will be showcased in this upcoming season.
WE tv Renews 'Mama June: From Not To Hot' Renewed For Season 2. https://t.co/dhxeIWAfCp pic.twitter.com/8QqwubS4Tm

— Respeck My Gossip (@GossipThot) August 8, 2017
This news was confirmed on the official website of WE and it featured Pumpkin sharing her exciting baby news. WE Tv reported that Pumpkin was not sure if her baby would be a girl. No doubt this will will be another exciting revelation that Mama June's fans must watch out for in the next season.
Full announcement
"Mama June: From Not To Hot" Season 2 is also expected to tease its audience with another major announcement. Pumpkin has shared that she doesn't like being pregnant and how it is something she just has to deal with.
She seems to be nervous because EOnline quotes her as saying "I'm really nervous having a baby because it does have to come out of my hoo-ha.",
The soon-to-be mother is apparently very excited to welcome her first baby. Meanwhile, it was also learned that Mama June has planned to stick with her lifestyle. Just recently, the 37-year old reality star turned everybody's heads as she attended the recent "Growing Up Hip Hop Atlanta" event in Georgia.
She was seen sporting a brilliant red dress during WE's TV event. As the TV hit series is set to return to air in 2018, all the viewers really cannot wait for Mama June to rock on TV again.
The series has continued to raise strong ratings for the network so its second season renewal was made easier and possible. However, WE network is yet to give further details on the show's airing. Nevertheless, it is believed that it will still be aired in the same timeslot on the network.
There were about two millions viewers recorded during the first season so hopefully, the series will hit high ratings again next year. #Premiere